The EQS SUV follows closely behind the EQS sedan; and is, in many ways, just a bigger EQS with the same egg-shaped design, 107.8-kWh battery and dual-motor drivetrain as the electric S-Class. There will be two model trims, similar to the EQS sedan lineup: the 450+ with rear-wheel drive and the dual-motor sporty 580 4MATIC. The 450+'s rear-axle motor will produce 265 kW of power, resulting in 355 bhp and 57.92 kgm of torque. The front and rear-axle motors in the 580 4MATIC configuration produce a total of 400 kWh, resulting in 536 bhp and 87.51 kgm of torque. Mercedes hasn't revealed its 0-100-kph sprint time yet, but we expect it to be quicker than 4 seconds.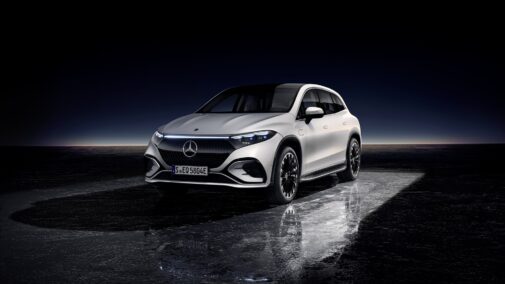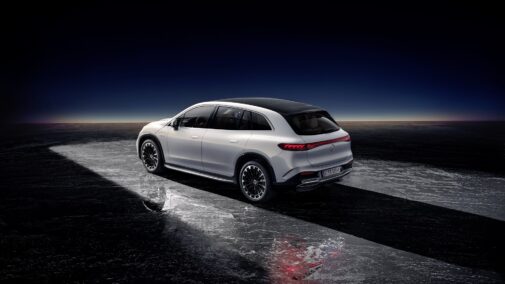 Much of the interior design of the EQS SUV is similar to that of the sedan. Standard equipment on the 450+ includes a 12.8-inch portrait touchscreen in the centre console and a 12.3-inch digital instrument cluster. When you upgrade to the 580 4Matic, you'll get Mercedes' Hyperscreen, a single 56-inch sheet of glass that runs from A-pillar to A-pillar and houses a 12.3-inch digital gauge cluster, a 17.7-inch central infotainment screen and a 12.3-inch passenger screen. Adaptive cruise control, stop-and-go help, active steering aid and lane-keeping assist are among the many driver assistance systems available onboard.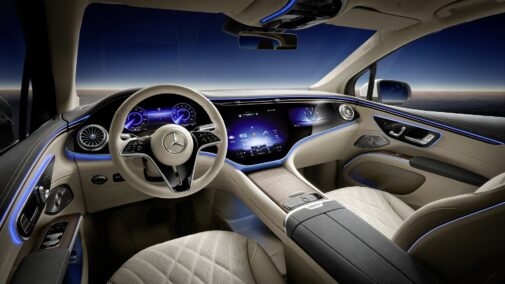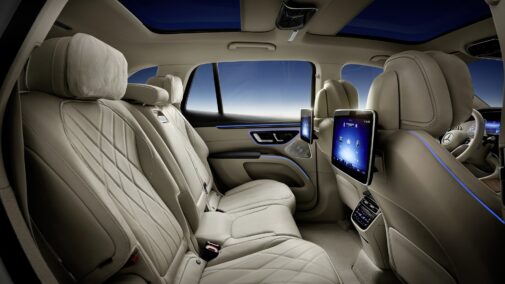 According to Mercedes, the battery will charge from 10 per cent to 80 per cent in 31 minutes when plugged into a 110-kW-or-more DC fast charger. Also, as per WLTP, the estimated range of the EQS SUV is close to 660 km. This is quite impressive as it puts it in direct competition with the BMW iX. But, we'll have to wait for quite some time before it's launched in India. Currently, there's only the Mercedes-Benz EQC that's on sale here, you can read all about it here.