Photographs by Vishnu G. Haarinath
Mercedes Benz is taking its role of being the leader in the luxury car market quite seriously and we couldn't be more happy about it. True to their philosophy of #Bestkeepsleading for 2018, the German luxury car maker had an interesting array of products on display.
Ultimate luxury – Maybach S650 launched
The first launch by Mercedes Benz at Auto Expo 2018 were not one by two variants of the Maybach – the S 560 and the S 650. Priced at Rs 1.94 crore for the S 560 and Rs 2.73 crore for S 650, they clearly aren't meant for everyone but when were Maybachs ever for the commoners, eh?
The S 650 is what caught our attention and not just because of its never ending list of bells and whistlers. This luxe monster gets a massive 6.0-Litre V12 petrol motor which makes 630hp at 5,000rpm and a gigantic 1,000Nm of peak torque at 2,300rpm to 4,200 rpm. That is proper super car territory and suddenly, the price of INR 2.73 Crore makes sense right?
The S 650 is equipped with driver-assist features like a radar-based driving assistance system and 'Magic Body Control' that detects road undulations, in advance. It also gets a new triple-torch design, multi-beam headlamps, new LED tail-lamps and advanced telematics. Ventilated and massage seats, a Magic Roof which imitates the night sky and impeccable quality all around are some of the standard features.
High Class – All new E-Class All-Terrain showcased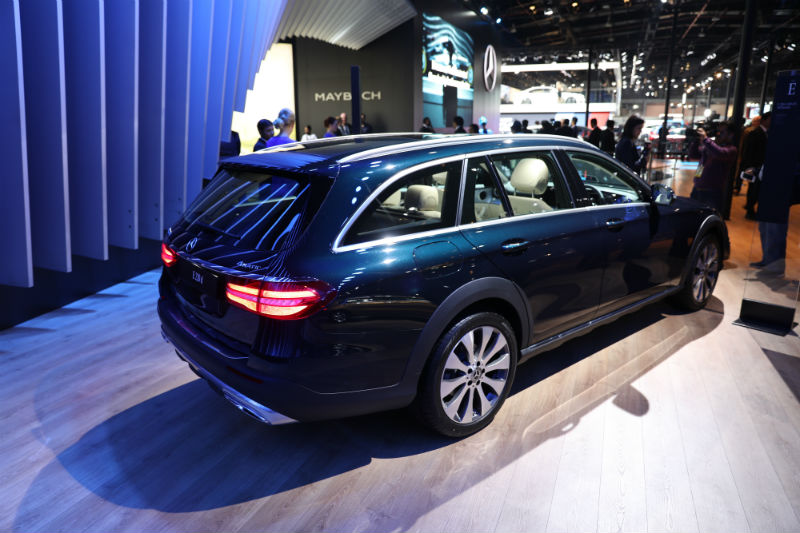 The E-Class has been a favourite of many since its launch in India, and we are certainly a part of those many. It even won Luxury Car of the Year at our awards last week, for good reason. Mercedes Benz has decided to take the E Class a couple of notches higher, literally this time with the E-Class All-Terrain.
The Estate version of the E Class, All-Terrain is equipped with the 4matic four-wheel-drive system and rides on 19-inch wheels to help with its off-road capabilities. Five driving modes, including an All Terrain Mode are standard.
Two tone bumpers with faux skid plates, black wheel arch cladding and a prominent twin blade grille will make you notice the All-Terrain, if the ground clearance doesn't. On the inside, it is pretty much the standard E-Class which is a great place to be in anyway. Like all new Mercedes SUV's, the E-Class All Terrain will get a screen inside that shows the steering angle, suspension level and incline angle along with the brake and accelerator position.
We expect the 220d variant to launch in India later this year, which runs a 2.0 litre four-cylinder diesel motor making 194 bhp and 400Nm of torque.
Electric Star – Concept EQ showcased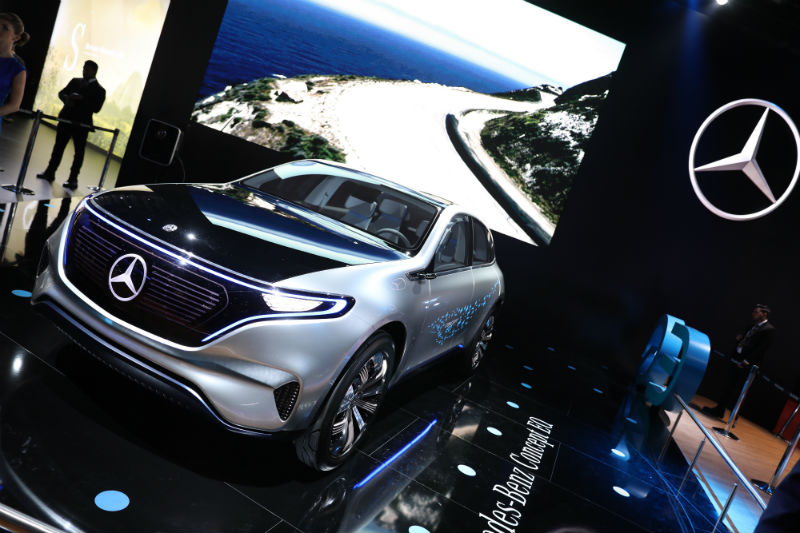 EQ is Mercedes Benz's electric sub brand and their first concept which debuted at Paris Motor Show in 2016 – Concept EQ, made an appearance at Auto Expo 2018 too.
Based on the GLC, Concept EQ is a testament of Mercedes' electro-look and its not just the graphics we are talking about. Concept EQ gets cameras instead of side view mirrors, no door handles, a 24-inch touchscreen which gives you all the necessary information like speed, range and a host of advanced safety features like blind spot detection, pedestrian monitoring and radio based exchange between vehicles and traffic infrastructure.
Concept EQ is powered by two electric motors – one mounted on the front axle and another in the rear. With a range of up to 500 kms and a power output of 400bhp, Mercedes seems to have thought of keeping everyone happy.