The F1-engine-powered Mercedes-AMG One has set a new lap record at the Nurburgring Nordschleife. The record lap, according to Mercedes, was completed on 28th October 2022, beating the previous record by eight seconds.
The AMG One hypercar was piloted by Maro Engel, a Nurburgring 24-hour winner and Mercedes DTM driver. Engel set a blisteringly fast lap time of 6:35.183, making it the fastest production car around the famous track. It also set the record for the super-sportscar category in the process.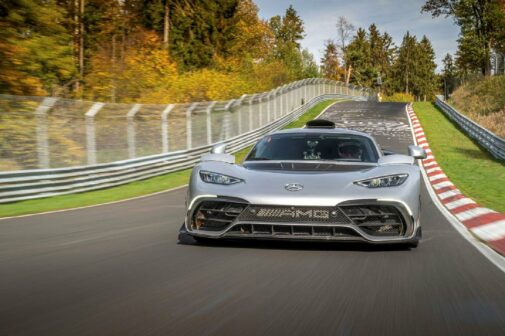 The Mercedes-AMG One hypercar is powered by a 1.6-litre V6 engine mated to four electric motors. Two motors at the front, one to the engine and another to the turbocharger. This hybrid powertrain produces a little more than 1000 bhp and is the closest to a street-legal F1 race car, with just 275 models to ever be made.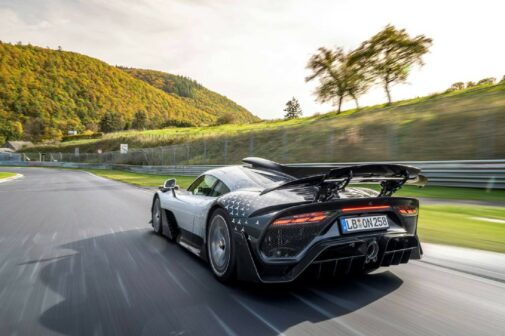 The AMG One beat the previous lap record set by a Porsche 911 GT2 RS Manthey by eight seconds. The lap time of the AMG One was following the new official standard, which was changed recently to utilise the same start/finish line in section T13 of the track. The outright Nurburgring Nordschleife lap record, however, still remains with the all-electric, one-off Volkswagen ID R. This car lapped the circuit with a lap time of 6:05.336.