Adding further appeal to the Super Series range of supercars, McLaren has introduced the new 720S Spider. As can be guessed from the name, the car is powered by a 720-bhp engine and comes with a retractable hard top. It's available to order from today itself, at a base price of £237,000. Deliveries for the same will begin from March 2019.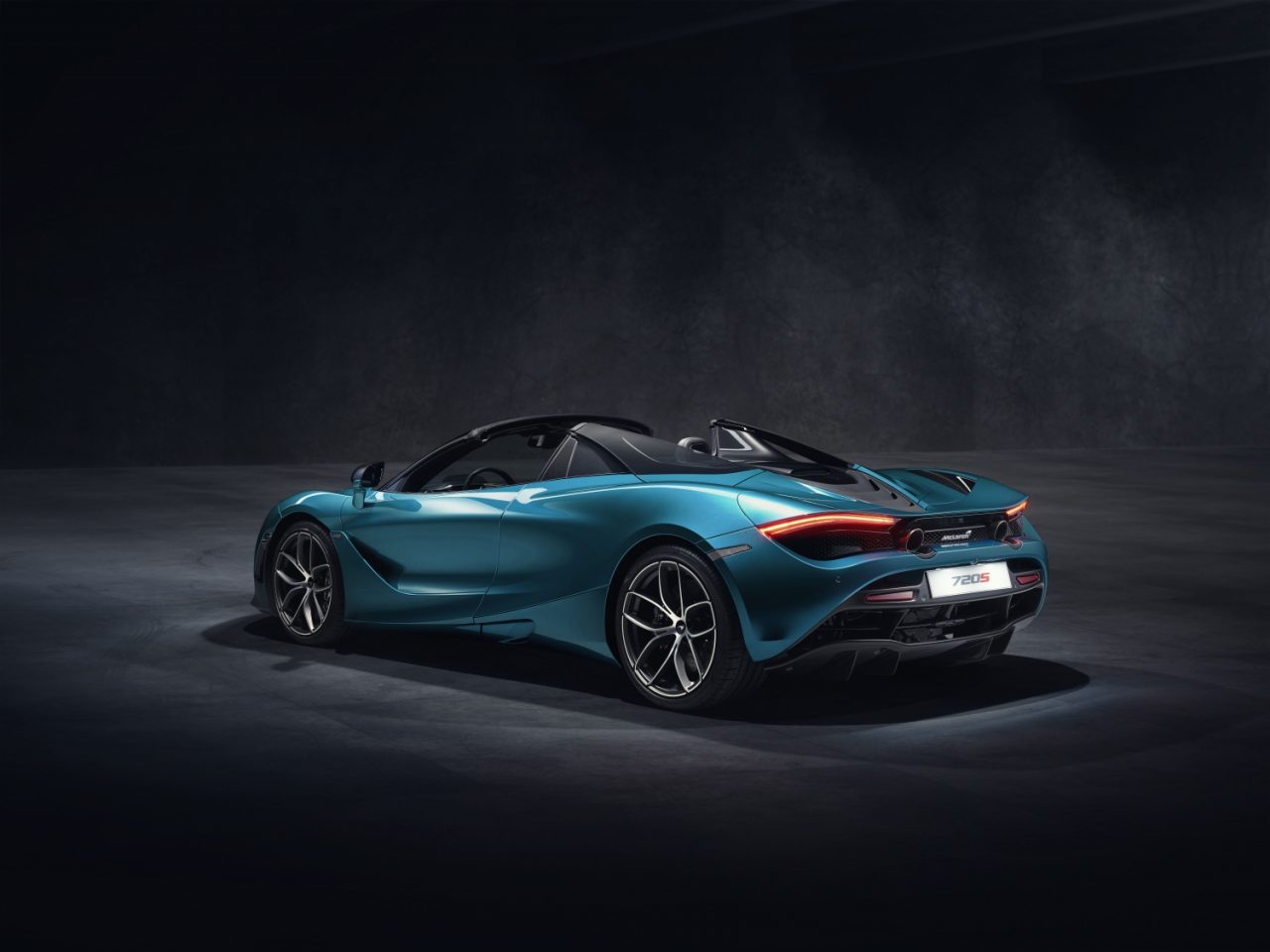 Based on the Monocage II-S structure, the McLaren 720S Spider weighs just 49 kilos more than the 720S Coupé, at 1332 kilos. Its hard top is claimed to have the fastest operating time among supercar convertibles — 11 seconds for lowering or raising, at speeds of up to 50 kph. The standard choice is a carbon fibre roof, but an electrochromic glass panel (pictured below) can also be specced. It comes with carbon fibre surrounds, and can switch between tinted and transparent states.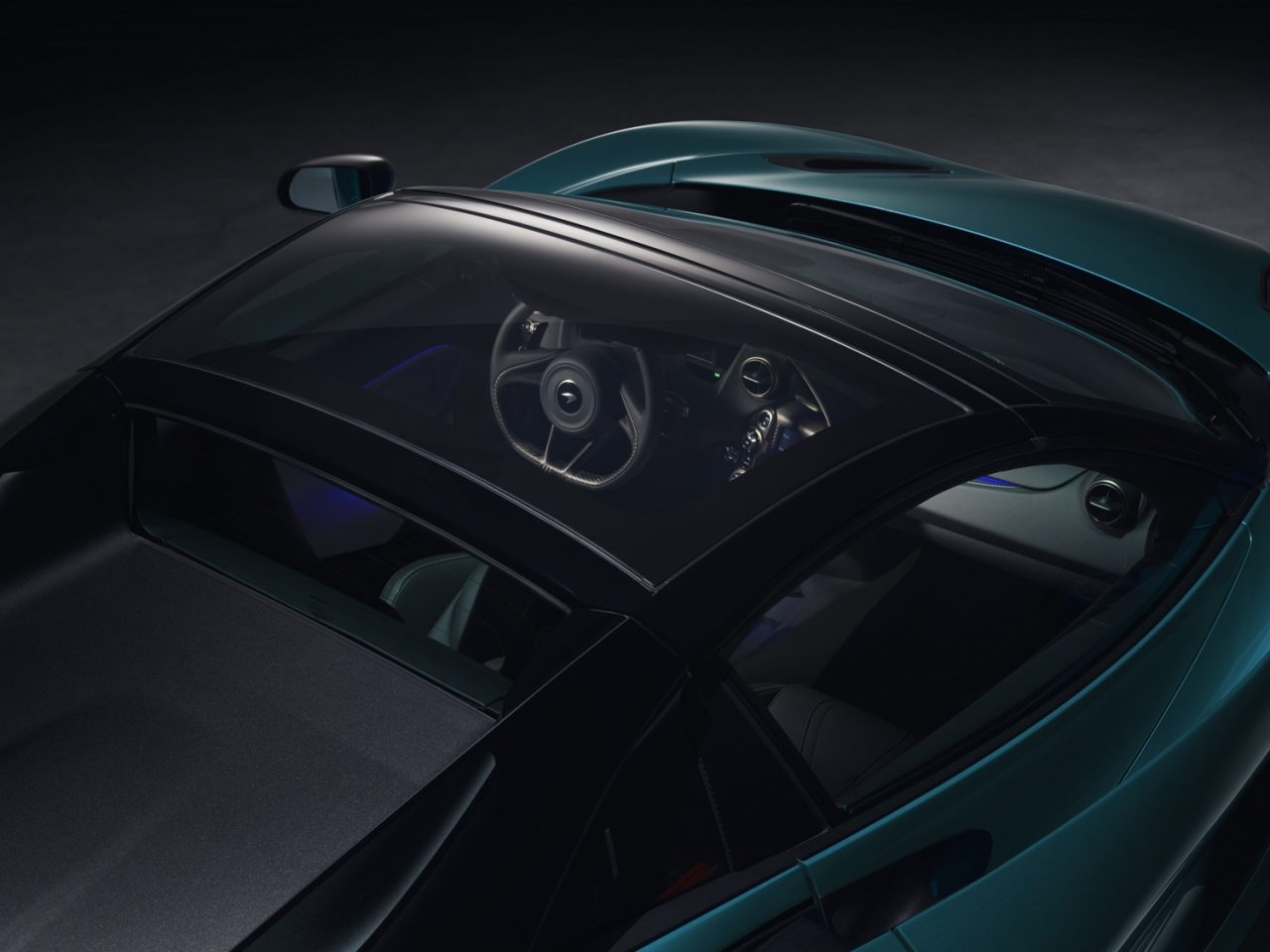 The car isn't widely different from the 720S Coupé, which means it's also powered by a 4-litre V8 engine. The twin-turbocharged unit makes 720 bhp@7500 rpm and 78.57 kgm@5500-6500 rpm. The rear wheels are powered using a seven-speed gearbox, and the 720S Spider gets carbon ceramic brakes as part of the standard equipment. The official performance figures released by McLaren include a 0-100 kph time of 2.9 seconds, a 0-200 kph time of 7.9 seconds, and a top speed of 341 kph. Lower the roof, because why not, and you can still reach a top speed of 325 kph. The braking numbers are no less impressive, with 200 kph to a standstill achieved in 4.6 seconds (in a braking distance of 118 metre). To come to a halt from 100 kph, the 720S Spider takes just 2.8 seconds and 30.3 metres.
As you pick your jaw up from the floor, it must be noted that there's a new 10-spoke alloy wheel for the 720S Spider, and Pirelli P Zero tyres are standard fit. Those looking for more performance from their high-performance car can also switch to the P Zero Corsa at no extra cost, too, while other tyre options will incur some extra cost. But you shouldn't care about that.
What you should care about is choosing the right paint for the 720S Spider. It's available in 23 colours, including the new Belize Blue and Aztec Gold. Talking about choice, there are three trim levels for the McLaren 720S Spider: Standard, Performance, and Luxury.
McLaren Automotive's CEO, Mike Flewitt said, "The new McLaren 720S Spider offers an unparalleled blend of extreme performance, crafted luxury, driver involvement and daily usability – all with the additional exhilaration of open-air driving whenever required.  As the most accomplished convertible supercar ever, the new Spider delivers across a remarkable spectrum of abilities to outstandingly high levels, and as lightest in class with an increase of just 49kg over the 720S Coupé, moves us even further ahead of our competition in the weight race."