Maserati has just revealed the new MC20 Cielo. The new spyder model is 100 per cent made in Italy. It has been developed at the Maserati Innovation Lab in Modena and produced at the historic Maserati plant in Viale Ciro Menotti, as is the case with the coupe.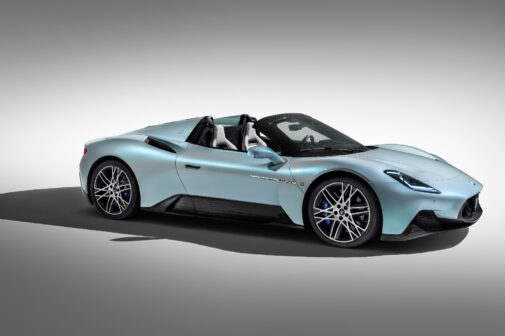 The Cielo is powered by the brand's F1-derived Nettuno 3-litre twin-turbocharged V6 engine. It produces 621 bhp and 74.44 kgm of torque. The MC20 Cielo's engine is mated to an 8-speed dual-clutch transmission. The car's carbon fibre chassis also provides uncompromising torsional rigidity, offering a combination of great handling on the road as well as the track.
The model is also equipped with state-of-the-art electrochromic (smart glass) windows. This can instantly transform from transparent to opaque at the touch of a button on the central screen, thanks to Polymer-Dispersed Liquid Crystal (PDLC) technology. The MC20 Cielo is fitted with an optional Sonus Faber audio system. The in-vehicle audio system is optimized to fit the unique acoustic and positioning needs of the spyder's cabin. It positions the system's 12 speakers to result in sound quality that distinguishes Sonus Faber audio systems.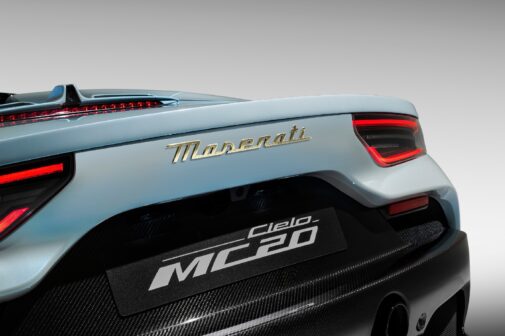 The MC20 Cielo also gets a wide range of active safety systems apart from the parking sensors, rear-view camera and blind-spot monitoring included in the MC20. The new spyder also introduces an autonomous emergency brake, traffic sign information and a new 360-degree camera.
Maserati has not announced any pricing details as of yet. It also remains to be seen whether the model will be brought to the Indian market.