We do love us some Maseratis, so when we hear there are refreshed models coming, we're rather pleased. The Quattroporte, Levante and Ghibli have recently been updated, but more importantly, the full-fat Trofeo models of the Quattroporte and the Levante will soon join the Ghibli Trofeo in India.
The Quattroporte Trofeo has some visual updates, to distinguish it from the regular version. Externally, you get a glossy black grille, new bumper with carbon air intakes, sexy side skirting and a carbon rear wing, with a new bumper. 21-inch alloy wheels with performance Brembo brakes do duty all round.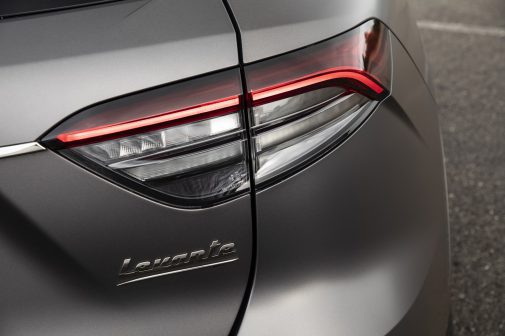 In the cabin, high quality Pieno Fiore full-grain leather seating in various shades can be had, along with red stitching and Trofeo badging. A badly needed update to the infotainment system has appeared, in the form of a new 10.1-inch touchscreen unit with Maserati Multimedia Assistant and Maserati Connect Programme, for remote car operations and suchlike.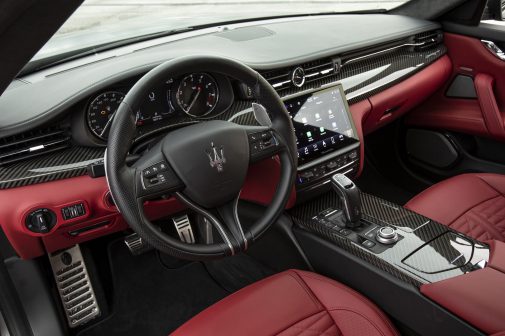 A Ferrari-built 3,799cc bi-turbo V8 petrol engine, mated to a ZF eight-speed automatic gearbox, does duty in the Trofeo models. It puts out 572 bhp and 74.4 kgm of torque, and the soundtrack is a glorious bonus. The rear-driven Quattroporte has a self-locking diff and can demolish the 0-100 kph sprint in 4.6 seconds, with a limited top speed of 326 kph.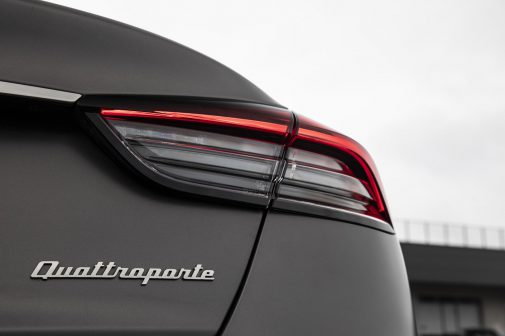 The Levante Trofeo also has new front and rear bumpers with a carbon fibre splitter, as well as carbon fibre side skirting. New piano black exterior parts stand out, like the grille, window frames, air intakes and tailpipes, and touches of red add some menace. The Levante also gets a full-leather interior, but makes do with the same 8.4-inch touchscreen with better resolution.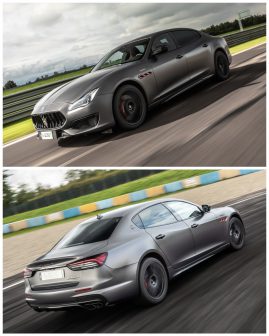 An all-wheel drive system and a rear limited-slip differential are present, and Maserati says the Levante Trofeo can go from 0 to 100 kph in 4.1 seconds, with a limited top speed of 302 kph. We drove the Levante S recently, which is plenty quick and fast already, so the Trofeo version should be a real hoot.