Maruti Suzuki India recently celebrated a remarkable milestone, having sold over 1 million automatic cars in India. What makes this achievement even more astounding is the relatively short period of time it took to reach this significant figure – just a little over a decade. This achievement began with the introduction of the Alto K10 AT in 2012, marking a pivotal moment in the Indian automotive landscape.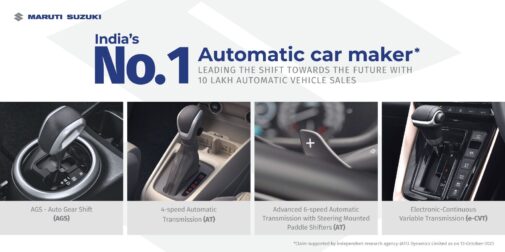 The surging popularity of automatic cars in India can be attributed to a confluence of factors. As traffic congestion continues to rise, coupled with increasing incomes and evolving customer preferences, the demand for automatic transmission vehicles has soared. What's more, the affordability factor has come into play, with Maruti Suzuki leading the way by offering a diverse range of automatic models, starting from the Alto K10 and extending to the Grand Vitara.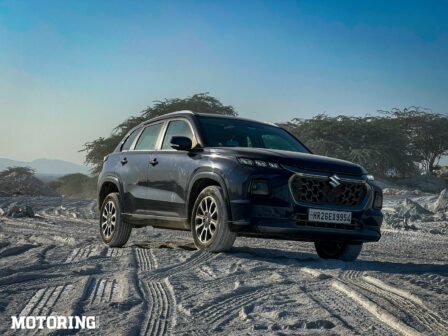 To cater to the burgeoning demand for automatic vehicles, Maruti Suzuki has embarked on a journey of substantial investment in expanding its production capacity. Presently, the company manufactures automatic cars at its facilities in Manesar, Haryana, and Mudhol, Karnataka.
Exceeding the 1 million mark in automatic car sales is a testament to Maruti Suzuki's robust product portfolio and its unwavering commitment to innovation and customer-centricity. This remarkable feat underscores the company's dedication to providing top-tier vehicles that resonate with the needs and desires of the Indian market.