Manhart calls this Mercedes the ER 800. This is actually the pre-facelift Mercedes-AMG E 63 S with a twist, however. Manhart has given its 4.0-litre V8 engine a makeover. It now features upgraded turbochargers, intercooler, ECU remapped, and a new carbon intake among others. All that firepower takes the stock car's 543-bhp power output to 798 bhp. And the torque of 85.68 kgm rises to 109 kgm. Sending power to all its four wheels is a 9-speed dual-clutch 'box and the standard all-wheel drive system.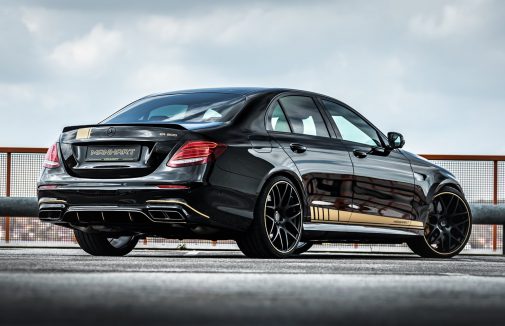 Now, this isn't purely a fancy engine job, but it's now equipped with carbon-ceramic discs up front and lowered the air suspension further down by 20 mm to 30 mm. You can either choose between two variants here: by using new coupling rods or via a software adjustment. All the aforementioned things have been added to keep the ER 800 not just steady in the straight line but around the corners, too.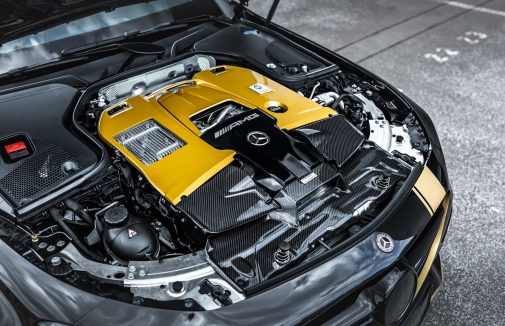 Black is just the appropriate colour for everything that's ought to be mean. Therefore, the ER 800 gets the majority of its bodywork dipped in black. To give it a contrasting look, there are golden accents as well. Golden coloured decorative stripes and lettering and a decorative stripe on the 21-inch rims by Classic Line. Speaking of rims, the ER 800 are wrapped in 255/30 ZR21 up front and 295/25 ZR21 performance tyres at the rear. That sums up the cosmetic bits.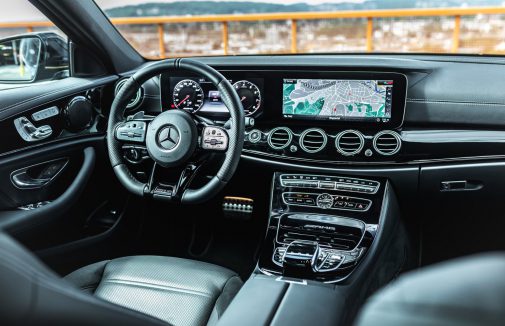 Manhart also provides much cheaper options for less power and yes Manhart will also do these upgrades to your facelifted AMG E 63 S, not just the pre-facelift model. Only five units will be produced by Manhart. Exclusive and fast!