Have you noticed how a lot of mechanics absolutely hate customers poking their noses. Which in a way distances curious car owners from getting their hands dirty. Mahindra First Choice, with its new initiative called 'A Date With Your Car' enables customers to service their cars but under guidance of trained technicians.
The DIY approach will help enthusiasts learn more about their cars without breaking them. All they need to do is book an appointment and then show up at the designated Mahindra First Choice service centre with their car. The tools and equipment will be provided by the company and since there's no labour involved, the customers won't be charged for labour.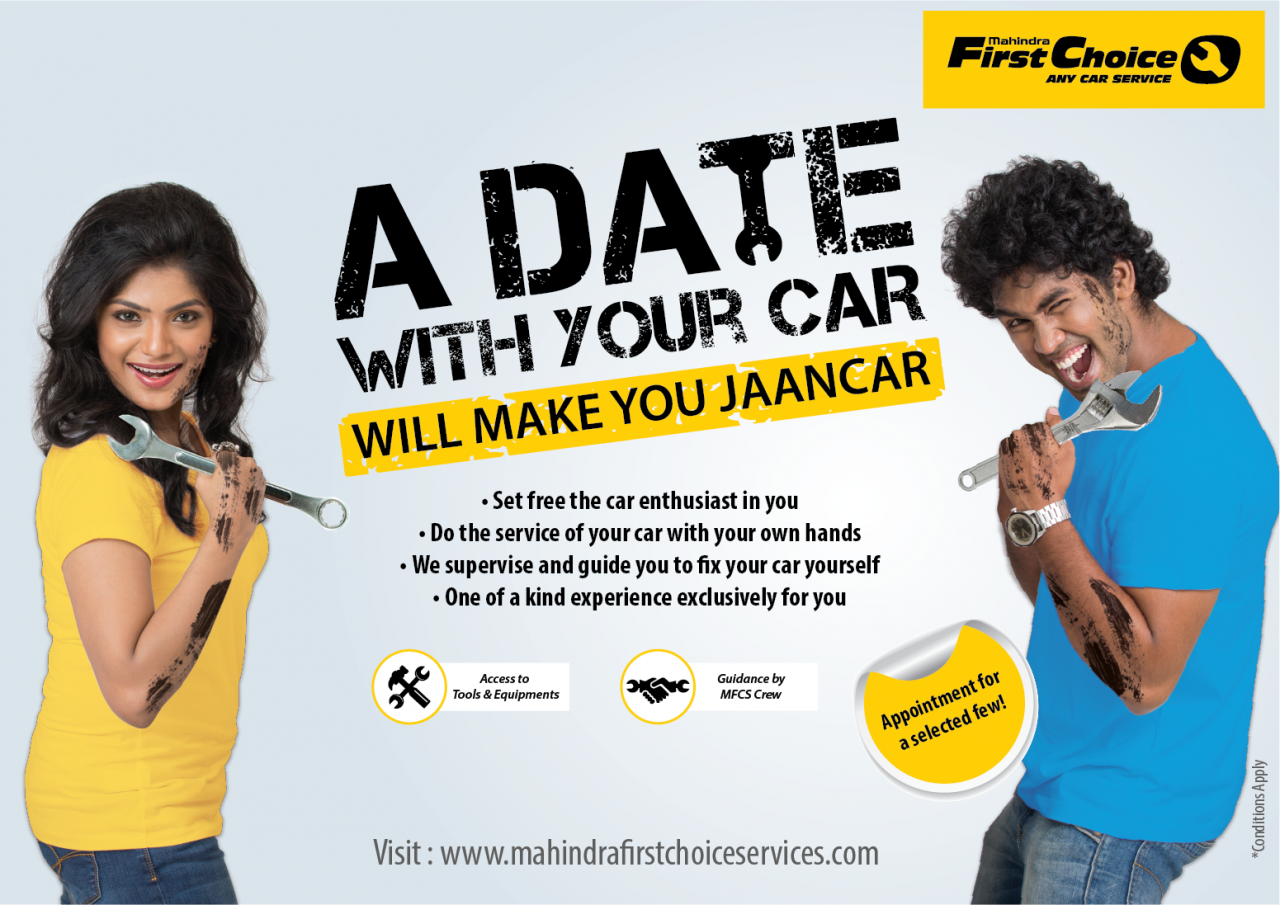 Mahindra First Choice technicians will always be available to guide the owners. And since it's set to appeal a wide range of customers, the company will offer only regular and basic service work under the programme. Anything more serious and you'll have to let the experts do it.
The company has presence in 24 states with over 340 workshops, and offers a variety of services. Interested readers can visit their website www.mahindrafirstchoiceservices.com for more information.
CEO of Mahindra First Choice Services, YVS Vijay Kumar said, "Being a car enthusiast is all about feeling a connection with your car. The aim behind this initiative is to encourage car owners to come and service their cars themselves under MFCS's guidance. With our skilled technicians, genuine MFC spare parts and state-of-the-art equipment we are committed to delivering the best car service. This initiative is also an endeavour to educate and empower our customers and is yet another step in our mission to build trust and transparency in the highly fragmented and unorganised car service industry."