Meet the Lotus Emira. It is the last mid-engine sports car by Lotus to have an internal combustion engine. And it won't have just one, but two engine options.
The first option is a 3.5-litre supercharged V6 carried over from the Evora and Exige, paired with either an auto or manual 'box. And the second option is a 2.0-litre turbo sourced directly from the Mercedes-AMG. While this engine option will only be paired to a DCT. Let's look at the numbers then, shall we? After all, it's a sports car. Nothing extraordinary here. It accelerates from 0-100-kph in 4.5 seconds and has a top speed of 290 kph. Lotus hasn't given any specific power figures for the engines, but it has mentioned that it will range from 355 bhp to 395 bhp. It's the four-cylinder engine that will tip the scale at 1,405 kg, as for the supercharged V6, it's best for all the wicked noises that you'd wish for in your sports car.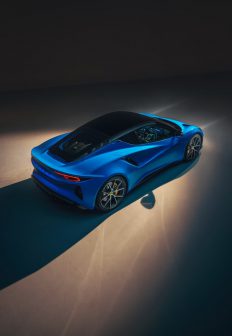 As compared to its predecessors, the Emira has a similar footprint. It has a length of 4112 mm and a width of 1985 mm but is nowhere near the same as far as looks are concerned. Though, it does borrow a few styling cues from the Evija. Now, there are a few more interesting bits that are missing from its press release. But the juicy bit is that it will have a hydraulic steering setup. Saying goodbye to that dead feeling electric power steering and welcoming the natural-feeling hydraulic setup.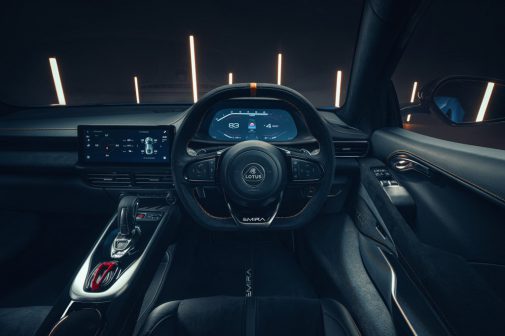 You can even set the car up in 'Tour' for a comfier suspension setup, and in 'Sport' for a sharper setup. These setups are exclusively available in the 'Lotus Drivers Pack'. In addition to that, there will be stickier Michelin Pilot Sport Cup 2 tyres. Inside, it has a huge 12.3-inch digital instrument cluster and a 10.25-inch touchscreen infotainment system. Over the years, it has come a long way. Oh, and you'd have to agree it looks like a million bucks.