Want to give your 14-year-old a taste of the iconic Ferrari 250 Testa Rossa? This isn't exactly the original Testa Rossa but a replica that is actually three-quarter the size of the original. And, before you ask, this one comes with an electric powertrain with a maximum top speed of 60 kph. Even if it's a replica, this one will cost you $90,000 (Rs 70 lakh) without all the taxes. Phew.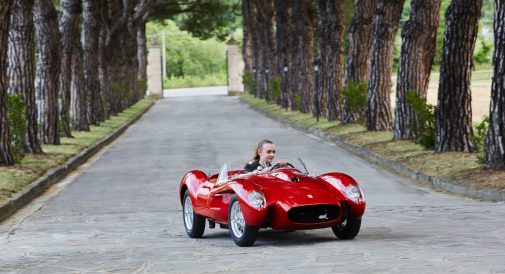 It's at least a lot cheaper than the original 1957 250 Testa Rossa that was sold for $39 million approximately. But, does the replica's $90,000 price tag justify its worth? From what it has to say, the design of the original car was digitally replicated, then the special curves were made out of aluminium by a team of panel beaters. Add to that, there's Bilstein suspension, Brembo disc brakes, Pirelli tyres and from what the maker has to say that it handles just like the original 250 Testa Rossa. Sweet.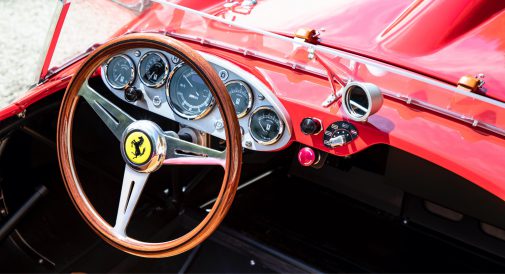 Inside, your 14-year-old can have a passenger alongside them. Since this is an electric vehicle, the gauges on it reflect the car's electric powertrain. Having said that, everything else right from the leather upholstery and the pedals can be found on any modern Ferrari. The wooden steering wheel is made by the same company that took up the original car's steering wheel job. Take your sweet time to make it special by choosing from 53 paint options, 14 historical livery designs and 15 upholstery choices.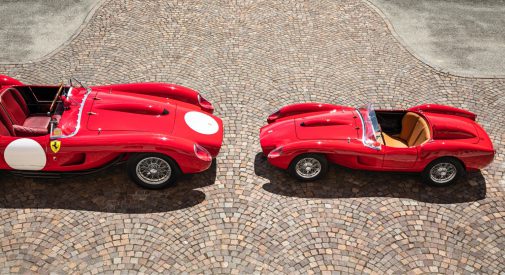 Sadly, this is not a real Ferrari underneath. In Sport and Race mode, it only goes as fast as a Formula 1 car entering the Monaco pitlane. In Comfort and Novice mode, the top speed drops to 45 kph and 19 kph respectively. On a full charge, you get 90 km as the range.