Luxury automobile aficionados rejoice, as a new era of opulence dawns in India as Lexus India opens the doors to bookings for its highly anticipated flagship MPV, the awe-inspiring Lexus LM. Setting new standards in the ultra-luxury MPV segment, this masterpiece of automotive engineering unveils an array of world-first and Lexus-first features, promising an unmatched experience of chauffeur-driven luxury.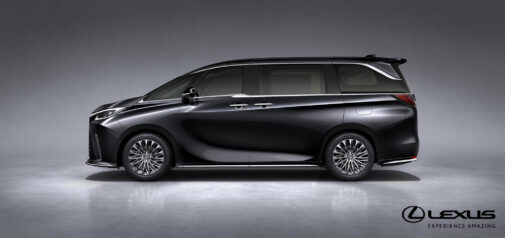 Since its establishment in 1989, Lexus India has been synonymous with innovation and progressive design, consistently striving to redefine the concept of luxury. With the unveiling of the all-new Lexus LM, the brand takes another leap forward, offering a diverse range of products to cater to the evolving lifestyles of its discerning clientele.
Introduced in 2020 to cater to the mobility needs of the elite in Asian markets, the first-generation Lexus LM garnered significant acclaim as a chauffeur-driven MPV. Responding to the dynamic shifts in the global luxury market, the new LM has undergone a complete metamorphosis, redefining its role as a "Luxury Mover" and setting new precedents in the realm of opulent travel.
At the heart of the LM's design philosophy is an unwavering commitment to crafting an interior space that exudes tranquility and comfort, ensuring passengers feel at ease from the moment they step inside. The pursuit of ride comfort and functionality was paramount in the LM's creation. Despite its imposing stature, the LM offers a driving experience that's engaging and effortless, translating into unruffled comfort for passengers. The vehicle's interior is meticulously engineered to eliminate unwanted noise and vibrations, fostering a sense of productivity and rejuvenation for all occupants.
The LM's exterior design reflects elegance and aerodynamic prowess, in perfect harmony with Lexus's design philosophy. The front cabin combines driver-focused practicality with refinement, while the spacious rear suite boasts meticulously designed seating and an array of features that make every journey a luxurious experience.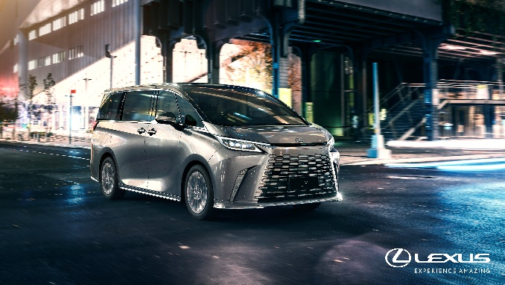 The LM introduces a plethora of standout features, including a 48-inch ultrawide display, rear targeted A/C adjustment function, power long slide rail, multi-position tip-up seat, frequency-sensitive piston valve for enhanced ride comfort, satin-effect hot stamping grille, separate front/rear audio output system, armrest and ottoman heaters, rear climate concierge, door easy closer, and a removable rear multi-operation panel.
Available in both 4-seat and 7-seat configurations, the LM accommodates a range of preferences. The 4-seat variant boasts a partition adorned with a striking 48-inch widescreen display, offering passengers an immersive entertainment experience. Meanwhile, the 7-seat configuration prioritizes spaciousness and visibility, catering to a broader spectrum of luxury enthusiasts.
Safety remains paramount in the LM, evident in its incorporation of advanced safety technologies such as the Lexus Safety System+, designed to mitigate the risk of traffic accidents and enhance overall safety.
With a robust network of 24 touchpoints across 17 markets in India, Lexus is dedicated to offering an exceptional lifestyle experience through its Guest Experience Centers. As the brand continues to expand its customer base in India, the all-new Lexus LM stands as a testament to Lexus India's commitment to a greener future, providing a range of environmentally friendly hybrid electric vehicles.