Restomods are now acting like time machines, catapulting us into the past, and we have another one. The Turbo 3 from Legende Automobiles is the restomod version of the Renault 5 Turbo from the 1980s. Now, would you look at that lovely little thing?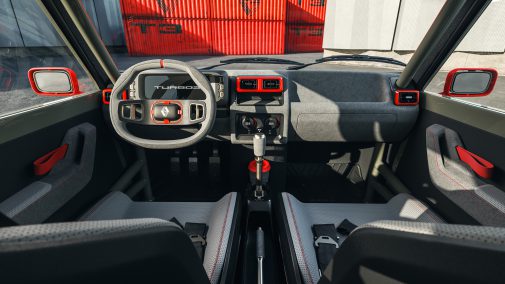 A 3-member team worked on the Turbo 3, which has almost 2.5 times more power than the classic Renault 5 Turbo. Powering the Turbo 3 is a turbocharged four-cylinder that produces 400 bhp. There's no clarity on what engine has been used, but whatever powertrain there is, it sends all that power to its rear axle via a manual 'box. None of that sequential auto 'box geekery in here. Importantly, this is quite a substantial gain from the 158 bhp Renault 5 Turbo.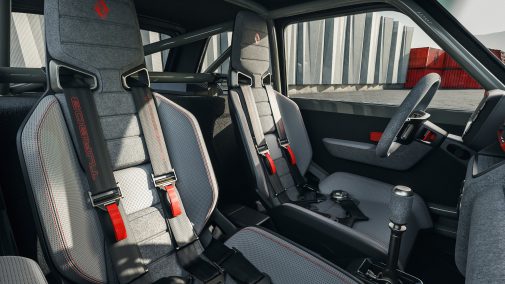 In addition to that, the Turbo 3 rides on 16-inch wheels up front and 17-inch at the rear. It's even sitting low to the ground and uses the R5 Maxi Turbo race car's double-wishbone suspension setup at the front and rear. The whole carbon fibre body is now hand-built and widened than before. At the rear, there's an integrated roof spoiler which is painted in contrasting red. Similarly, the red bits can be seen on the side mirrors, wheel centres and A-pillars.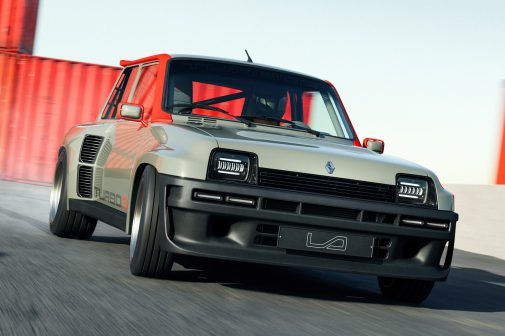 The restomod keeps a lot of things original but replaces the old bits. For instance, the old-school bulbs are now replaced with LEDs. Inside, the minimalistic design continues as the analogue instrument cluster gets replaced with a fully digital cluster. Then, you'll find the orange bits on the air con vents, door straps and steering wheel.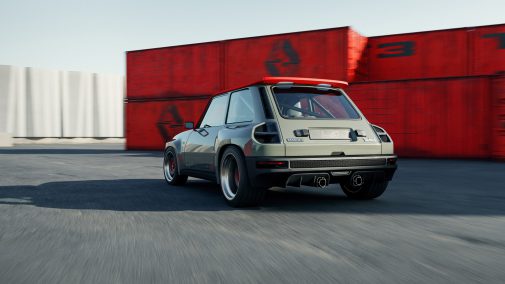 Unfortunately, Legende Automobiles haven't disclosed how much this restomod would retail for. But, it clearly mentions that it has 'ignored all financial advice and spared no expense in making sure that this is the best possible version of the B-segment icon.' Speaking of Group B rally cars, wouldn't it be just an ideal world where we have all the iconic rally cars strolling down on the roads? This isn't the first Group B rally restomod, however, you should check out the Lancia 037 and the Audi Quattro restomods.