Lamborghini has unveiled the new Huracan Sterrato, at the Art Basel in Miami Beach. The brand's first all-terrain super sports car comes with a permanent all-wheel-drive configuration and plenty of other upgrades, making it capable of going both on and off the asphalt.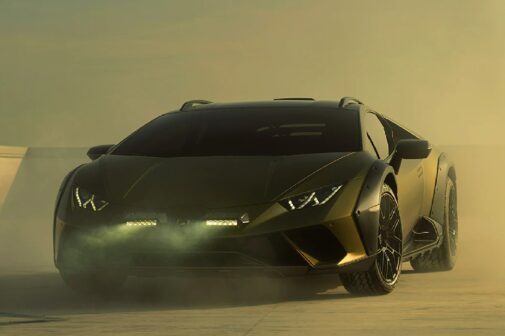 The Sterrato comes with LED lights on the nose, flared wheel arches, a small lip spoiler at the rear, black roof rails and an air scoop on the roof. It has been made taller and wider, with ground clearance raised by 44 mm, and the track widths expanded by 30 mm at the front and 34 mm at the rear. Lamborghini has also modified the front bumper and provided aluminium underbody protection at the front. It gets newly designed 19-inch wheels wrapped in newly-developed Bridgestone off-road tyres.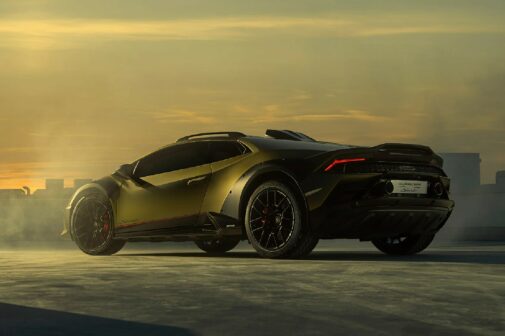 The Sterrato carries forward most of the features and technology from the standard Huracan EVO. The new model, however, does get its own driving modes, namely Strada, Sport and Rally. In addition to this, the instrument cluster features a digital inclinometer with a pitch and roll indicator. It further gets a compass, a steering angle indicator and also a geographic coordinate indicator.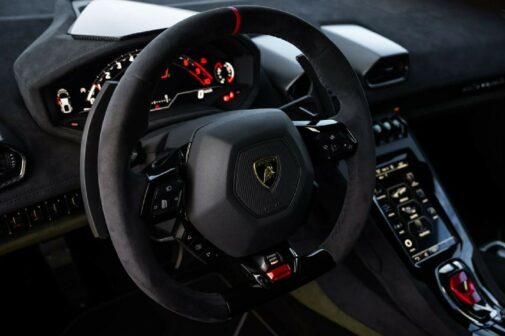 The Huracan Sterrato is powered by a 5.2-litre V10 engine producing 610 bhp and 57.1 kgm of peak torque. This engine comes paired with a 7-speed dual-clutch automatic transmission. The car also features an electronically-controlled all-wheel-drive system with a rear mechanical self-locking differential. Lamborghini claims that the Sterrato is capable of sprinting from zero to 100 kph in 3.4 seconds with a top speed of 260 kph.
The Lamborghini Huracan Sterrato will be limited to 1499 units, with production scheduled to begin in February 2023. Stay tuned for more updates on the Huracan Sterrato.