Lamborghini has released a teaser confirming that the Huracan Sterrato supercar is nearing production. First previewed back in 2019, the Sterrato is a more rugged, off-road-focused build based on the standard Huracan EVO.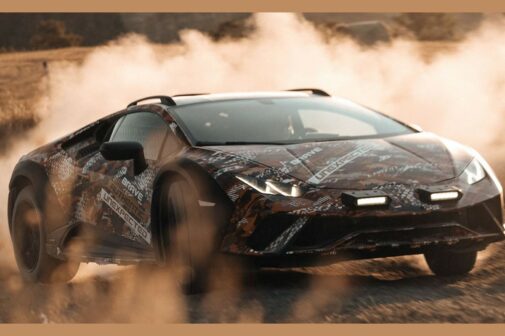 Titled 'Beyond The Concrete', the teaser shows the Sterrato taking on a dirt bike on some loose terrain. Granted, it is not the usual environment for an Italian supercar, but it looks so good. It is seen ripping through the gravel roads, kicking up a whole lot of dust in the process.
From the teaser, we see dual LED auxiliary lights on the front bumper, bolt-on plastic cladding on the front and rear fenders and the side skirts. These are complemented by roof rails, modified side intakes, a new diffuser and a large roof-mounted scoop to allow for extra cooling of the engine.
The Sterrato also features a tweaked suspension for a raised ride height and off-road tyres on the 20-inch alloy wheels. It seems to maintain most of the features of the 2019 concept, with a few tweaks here and there.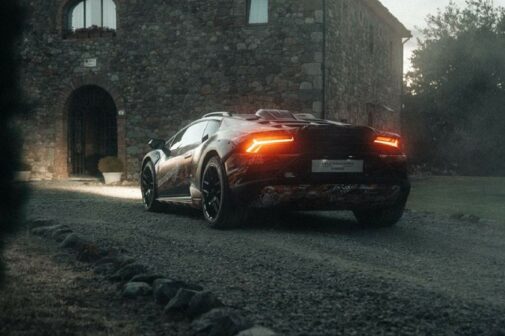 While there are no updates regarding the powertrain, it is assumed that it will feature all-wheel drive and the same 631-bhp 5.2-litre V-10 found in other AWD Huracan models.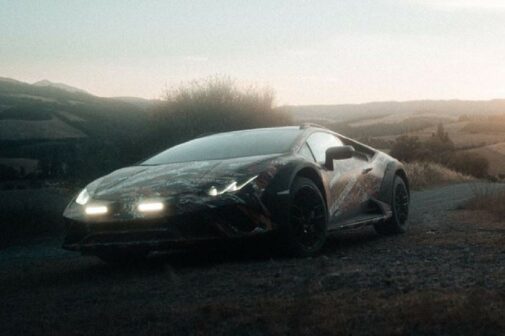 The teaser did not include a reveal date, but the Sterrato is expected to arrive before the end of 2022. It is also unclear whether the Huracan Sterrato will be a limited series production run or not.