The new Lamborghini Revuelto replaces the Aventador, which has been on the market for 13 years. The new flagship supercar, like its predecessors, is powered by a V12 engine and maintains the cutting and aggressive design motif. The Revuelto, according to Stephan Winkelmann, CEO & Chairman of Automobili Lamborghini, will be the brand's flagship product for the next decade.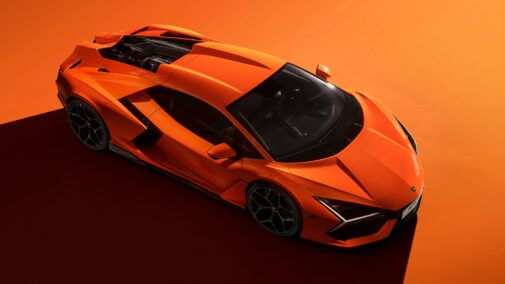 The new Lamborghini Revuelto is driven by a new 6.5-litre naturally-aspirated V12 engine that develops 825 bhp at 9250 rpm and 73.92 kgm at 6750 rpm on its own. This is linked with three electric motors, two at the front and one at the back, for a total power output of 1,001 bhp over all four wheels. The hybrid engine is mated to a new 8-speed dual-clutch automatic gearbox. It allows the Revuelto to accelerate from 0-100 kph in 2.5 seconds and reach a top speed of 349 kph. The supercar also boasts a 3.8-kWh battery pack housed within the transmission tunnel, which provides a range of 10 kilometres when utilised just as an EV.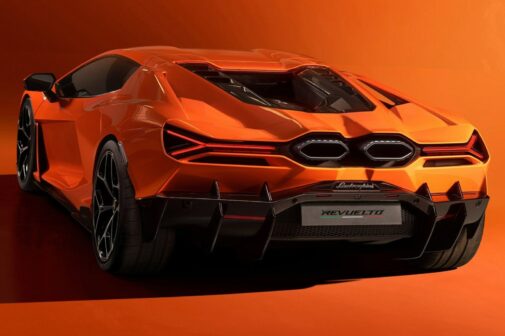 There's plenty of stuff that's new on the Revuelto. For instance, it has an all-new carbon-fibre mono-fuselage that incorporates the front structure as well as the bodywork. This allows the supercar to lose weight while increasing torsional rigidity. On the design front, it maintains the sharp, edgy look, but this time with Y-shaped accents all around. This includes the LED DRLs on the front, LED lights in the back, and engine air intakes. Additional design aspects include a wide rear diffuser, high-mounted hexagonal-shaped exhaust tips, massive 20-inch alloy wheels up front and 21-inch wheels at the rear, and a large rear wing that can be configured in three different ways. Oh, and it does retain the scissor doors from its predecessors.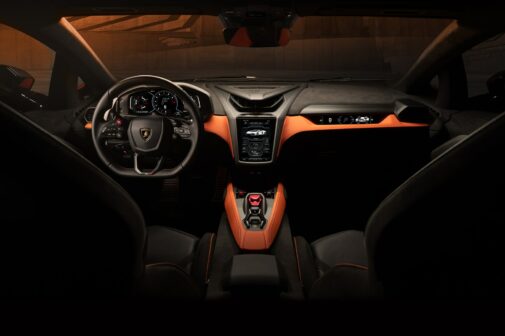 Inside, it comes equipped with a 12.3-inch fully-digital instrument cluster, an 8.4-inch vertical touchscreen infotainment unit, and a 9.1-inch horizontal passenger-side display. Moreover, it gets a redesigned steering wheel with several controls, including knobs to cycle through the 13 driving modes. There is also lots of other connected technology available, such as ADAS. We reckon the Revuelto should come to India by the end of this year. Let us know what you think about Lamborghini's first hybrid supercar.