It's as if the Huracan had started to look old (which anyone can confirm wasn't the case), Lamborghini has gone ahead and launched the Huracan EVO. Apart from the updated aesthetics, the car is claimed to offer the performance of the Lamborghini Huracan Performante but not without a new vehicle dynamics control system.
Using predictive logic (and sensing the driving style and conditions), its new system called Lamborghini Dinamica Veicolo Integrata prepares the vehicle well in advance for the driver's next move. This is made possible by real-time processing information from a multitude of sensors and anticipating the immediate move.
The Lamborghini Huracan EVO is powered by a 5.2-litre naturally aspirated V10 engine that makes 630 bhp@8000 rpm and 61.22 kgm@6500 rpm. It comes with an all-wheel-drive system, and can manage a 0-100 kph sprint in 2.9 seconds whereas the 0-200 kph mark can be breached in 9 seconds. The company claimed figures also include a top speed > 325 kph, and a 100-0 kph braking distance of 31.9 metres.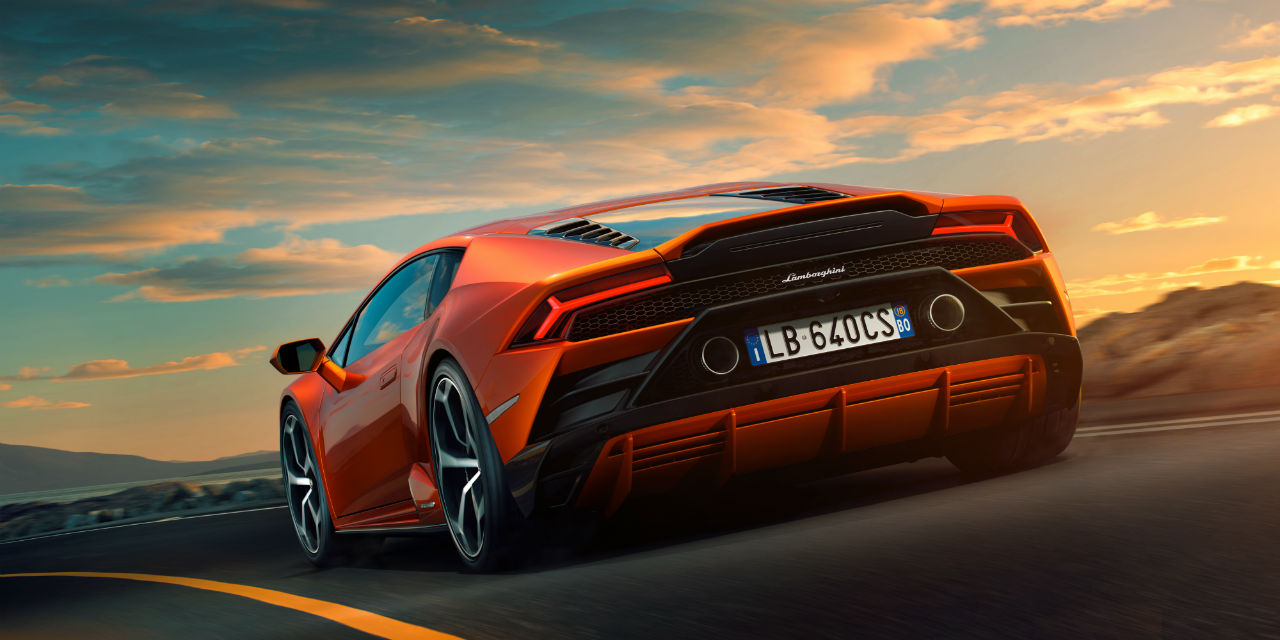 On the outside, while the overall design remains unchanged, the front benefits from a new bumper. The rear on the other hand has received a substantial update to the design. The exhaust tips now sit much higher than before (twin exhausts), the rear screen is transparent, and there's also an integrated spoiler, too. On the inside, Lamborghini has included a new 8.4-inch touchscreen. It's complemented by an optional dual-camera telemetry system.
Apart from Lamborghini's Ad Personam programme which lets the owners customise their cars according to their taste, there are new Style Packs offered for the car. Seen in the photos above is the Arancio Xanto shade and 20-inch Aesir wheels. There's a new trim for the interior with a mix of Alcantara, leather, and Arancio Dryope details.
The car's Indian arrival isn't announced yet, but the company has mentioned that the deliveries will begin in Spring 2019. Prices in the UK start at £165,256 + taxes.