We're not sure what they put in the water in Ängelholm, Sweden, where Koenigsegg is based, but whatever it is definitely spurs the firm on to make one crazy hypercar after another. The latest case in point is the Jesko, which Koenigsegg says will be its fastest car yet. If you know what previous Koenigseggs have been capable of doing, you'll understand just how insane the Jesko is likely to be.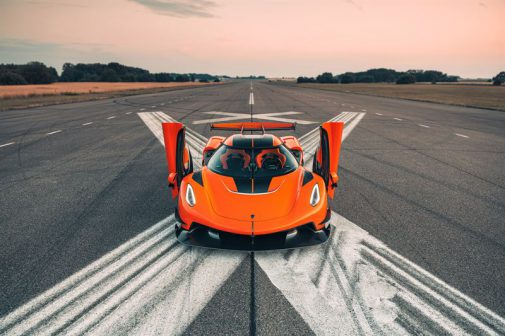 There's just one Jesko in existence at the moment, in a startling shade of orange that the firm says is an homage to the Koenigsegg CCR's original colour palette. Other than paint that requires sunglasses, the Jesko has a 5-litre twin-turbo V8 that makes a completely unreal 1,280 bhp and 153 kgm – no, those are not typos. The Jesko will also be offered in two versions – a 'regular' one and an Absolut edition (no connection to the vodka brand).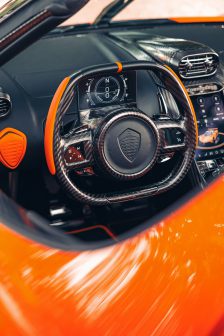 The regular Jesko will be a track-focussed car, with an enormous twin-profile rear wing for the sort of downforce required to keep it from taking flight. The front splitter is also the longest and deepest that Koenigseeg has ever made. The Jesko Absolut will be geared for speed (well, obviously) and will lose the rear wing and have a much smoother body, to cut drag. Twin fins at the back will take care of stability, and the Absolut will be longer than its track cousin. Both cars will feature what Koenigsegg calls a Light Speed Transmission, which will apparently be the world's fastest shifting gearbox, with nine forward gears and seven multi-disc clutches. You'll also get an active triplex damper unit up front, as well as active aerodynamics and a custom-made electronic stability system. A funky digital SmartCluster instrument panel will rotate the graphics as you turn the steering wheel.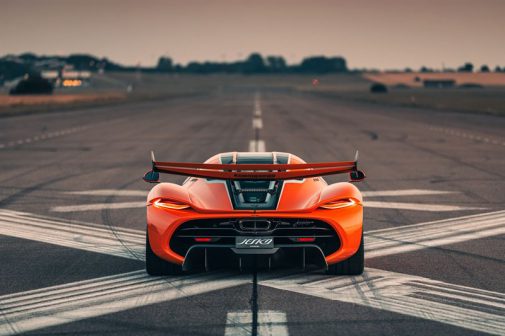 Every single one of the 125 Jesko and Jesko Absoluts have already been spoken for, at a price of around US $3 million, and deliveries are expected to begin early next year.