Kia has revealed full details of the Kia EV9, it's first three-row seat electric flagship SUV that spearheads the brand's rapid transformation to a sustainable mobility solutions provider. Based on the Electric Global Modular Platform (E-GMP), the EV9 claims athletic performance, complemented by a targeted all-electric range of over 541 km (WLTP certified).
Ultra-fast 800-volt charging capability enables the EV9 battery pack to be replenished with sufficient charge to power the vehicle for 239 km in approximately 15 minutes. It also comes with multiple technological breakthroughs that include the Highway Driving Pilot (HDP) system, Kia Connect Store and more.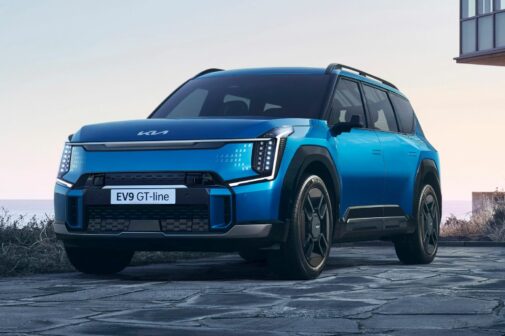 The Kia EV9 features a 3,100-mm wheelbase, supported by a choice of 21-inch, 20-inch or 19-inch wheels. With an overall length of 5010 mm, it stands 1980 mm wide and 1755 mm tall.
'The Kia EV9 transcends all aspects of traditional SUV thinking and represents the pinnacle of Kia's design and engineering capabilities. Created to meet the needs of all family members, the EV9 also spearheads Kia's rapid transition to a sustainable mobility solutions provider, not just by its advanced EV architecture, but also through the numerous recycled and sustainable materials used in its creation', said Ho Sung Song, President and CEO.
Kia will begin offering pre-orders of the EV9 for the Korean market in the second quarter of 2023. The Kia EV9 will go on sale in selected global markets in the second half of the year. Overall, Kia plans to launch 15 fully electric vehicles globally by 2027.