The Ken Block that we know is famous for his mind-boggling gymkhana videos is now partnering with Audi. Together they will develop 'innovative projects in the field of electric mobility.' It's safe to assume that we'll soon see Ken Block hooning a certain quattro electric vehicle.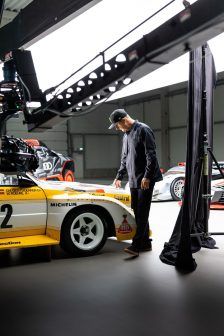 Ken Block spoke about the move, 'Audi is the brand that ignited my passion for motorsport. I am extremely excited to start this new chapter. Together, we will develop innovative projects and push the boundaries of electric mobility.'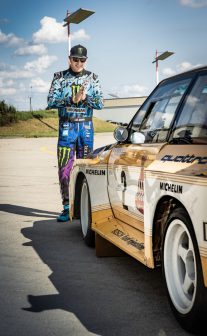 Now, when young Block was growing up he saw the Audi quattro clinching the World Rally Championship and the Audi Sport quattro S1 gunning it at the Pikes Peak in record time. These Audis definitely inspired Ken Block to become a rally driver. Audi did one good and allowed Ken Block to drive several of its historic range of cars. Of course, he drove the Sport quattro S1, the V8 quattro from the DTM and the e-tron Vision Gran Turismo. Sure, he had plenty of fun driving Audi's fastest electric vehicle, the RS e-tron GT as well.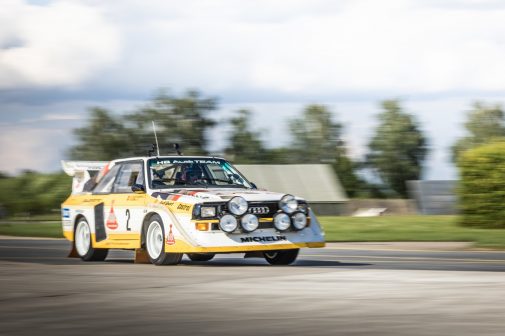 Ken Block adds, 'The design is exquisite with great attention to detail and a perfect finish. The driving experience is amazing: the car is incredibly fast and handles very well. The center of gravity is very low so you can change direction quickly.' Yes, Ken, we know that anything in your hands is obviously going to be easy to slide. Audi, please do us a favour and release the video footage of Ken Block driving these beautiful Audis. Meanwhile, check out this short video of Ken Block admiring some of the legendary Audis.