For the 2023 Formula E season, new cars will take over the grid as we officially enter the new Gen3 era. The I-Type 6 by Jaguar TCS Racing is the most advanced and efficient electric Jaguar race car.
The I-Type 6 is the first Formula E race car to include both front and rear powertrains, with 250-kW regen in the front and 350-kW regen in the rear, doubling regenerative capability over the Gen2 model and eliminating the need for conventional rear brakes — yes, you read that right! It is lighter by 74 kg and more powerful than previous models by 100 kW, with a top speed of 321 kph.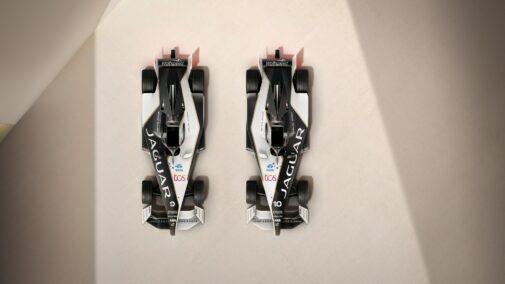 The eye-catching colour palette includes carbon black, satin white, and classy gold accents, with the asymmetric design of the Jaguar I-Type 6 livery resulting in two unique cars for drivers — Mitch Evans and Sam Bird. Jaguar will supply its successful powertrain technology to fellow British-based team Envision Racing for the first time this season, resulting in four Jaguar-powered Formula E cars on the grid.
The season's first round begins on the 14th of January, 2023, in Mexico City. Well, we're looking forward to the 11th of February for race four as these Gen3 race cars, for the first time, will go racing in India on the streets of Hyderabad.