A boom in the electric car market is imminent as most major carmakers are working on electrifying their line ups. Mercedes-Benz joins the league with its all-electric SUV, the Mercedes-Benz EQC. To be positioned against the Jaguar I-Pace and the Tesla Model X, the new EQC is one of the many such models to be launched by the brand in the next few years.
Starting with the basics, as the name suggests, the vehicle is closely related to the GLC family. Set to reach certain markets in 2019, the EQC can seat five, offer about 500 litres of boot space, and can even register a regulated top speed of 180 kph on the speedo.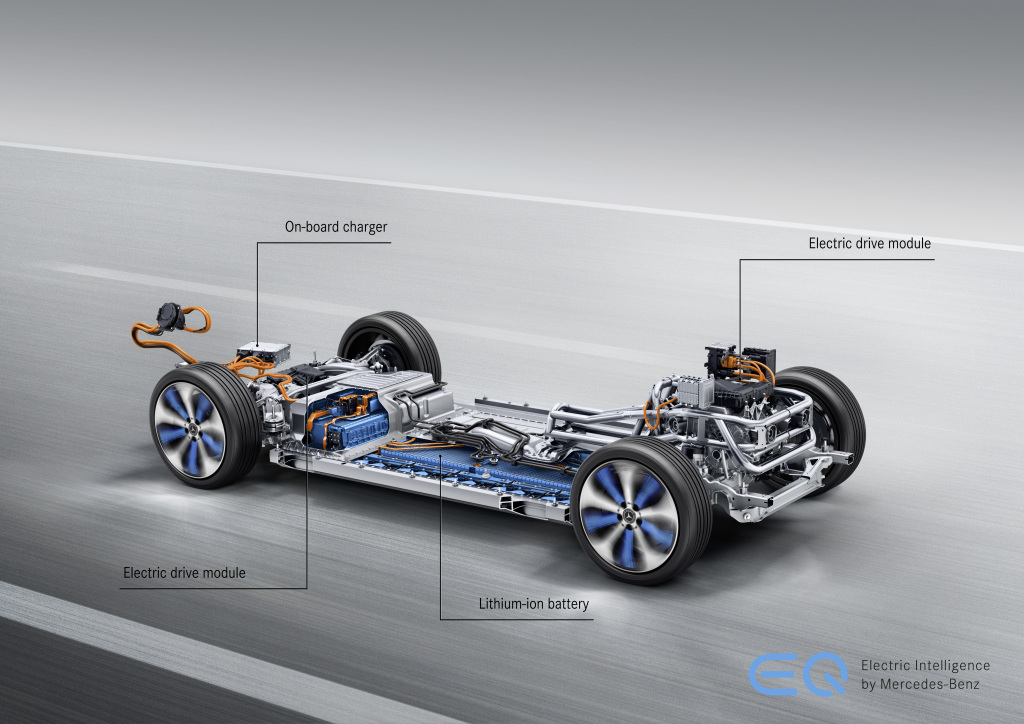 Lugging 2.5 tonnes of weight (which includes a whopping 650 kilos for the Li-ion batteries alone) is a set of two motors that can produce an equivalent of 402 bhp and 78 kgm — and send it to all four wheels. Which means while the EQC exhales a proud zero gram of CO2 per km, it can also do a 0-100 kph run in 5.1 seconds. And shouldn't you worry about the range, because the company claims the EQC can manage 'more than 450 km' on a full charge.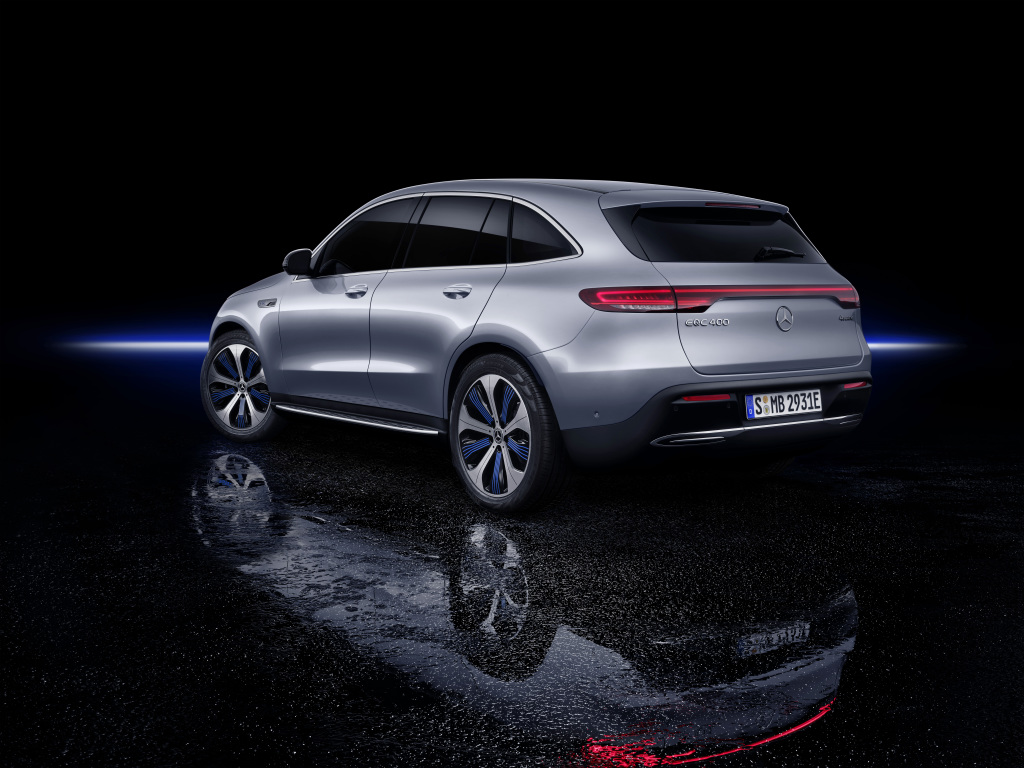 On the outside, it shares the silhouette with the GLC, but there are enough design elements that make the EQC different, especially at the front. It houses a large black panel which in turn encompasses the LED headlamps and grille. It's far from an all-new design as a whole, though. That the rear looks very much like that of the GLC is no surprise. The new LED strip connecting the two tail lamps units is new.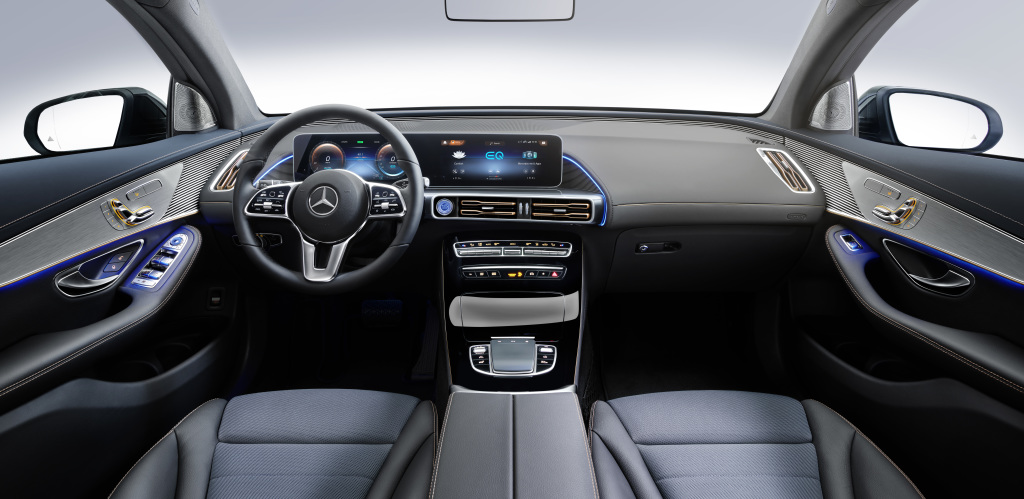 The interior continues with the current fashion (among Mercs) of an extended screen that works both as the instrument cluster as well as the infotainment screen. The neat design of the centre console isn't too different from the current cars. Prominent features include driving modes, pre-entry climate control, an optimised navigation system, etc. Apart from the usual range of safety systems, there's also an extra layer of safety for the battery, too.
Production for the market-bound Mercedes-Benz EQC will start in 2019. More details and market-specific details will be out closer to the launch.