Hyundai has introduced the India-spec Ioniq 5 electric SUV, with bookings opened for Rs 1 lakh. The Hyundai Ioniq 5 has a distinct exterior design that combines clean and crisp lines. It has a length of 4635 mm, a width of 1890 mm, a height of 1625 mm, and a wheelbase of 3000 mm. The front has Parametric Pixel LED headlights, and the pixel design extends to the front bumper. It also has an active air flap that, when closed, increases aerodynamic efficiency and, when open, provides ventilation. It is fitted with 20-inch alloy wheels with a parametric design to maximise aerodynamic efficiency.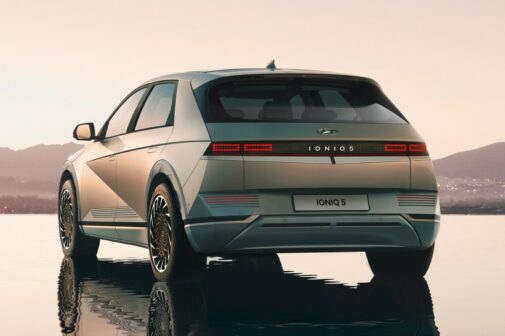 Due to the lack of mechanical elements, the Ioniq 5 has a flat floor, which Hyundai has used to create a large and futuristic cabin layout. It has eco-processed seat upholstery, a magnetic dashboard, a sliding central console with 140 mm of travel, a sliding glove box, and many more novel features. The electric SUV is also laden with technology, with a 12.3-inch touchscreen display and a 12.3-inch instrument cluster, all of which are coupled to a premium sound system from Bose. It also has ADAS level 2 characteristics.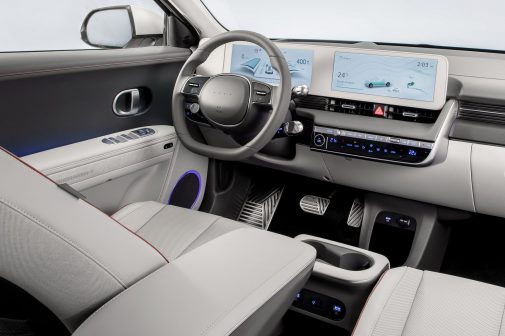 The India-spec Ioniq 5 has a rear-mounted electric engine that delivers 217 bhp and 35.69 kgm of torque. This motor is powered by a 72.6-kWh battery pack that has been positioned on the floor between the front and back axles for weight balance. Hyundai claims a range of 631 km (ARAI certified). A 350-kW DC fast charger can charge the battery from 10 to 80 per cent in 18 minutes. The vehicle also supports V2L (vehicle to load), which allows the battery to be utilised to power other electrical equipment.
Because the Hyundai Ioniq 5 will be sold as a locally manufactured model, it will be less expensive than its Kia sibling, the EV6. You can read more about the Kia EV6 in Pablo's story. Do stay tuned for more details on the Ioniq 5.