Today was a momentous day for Hyundai India, as it inaugurated its brand new, state of the art headquarters in Gurugram and also marked 25 years of operating in India. During the ceremony, Hyundai displayed a few cars that caught our attention. Whether these will come to India or not is a matter of intense speculation, but we thought we'd tell you a little something about them nonetheless.
Genesis GV80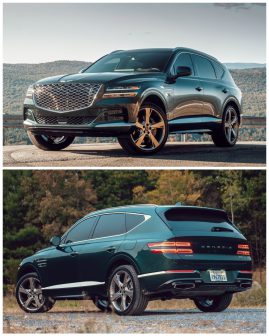 This is the first SUV from Hyundai's luxury brand, Genesis, which is extremely popular in the USA because of the value it offers over the German competition, particularly. The GV80 is massive – as American cars of this class tend to be – and is a proper, highway-munching, super comfortable SUV that doesn't look half bad either. In the USA, it comes with 5 and 7-seat options, as well as four and six-cylinder petrol engines – and a busload of interior tech features. A fully-loaded GV80 costs thousands of dollars less than equivalent BMWs, Mercs and Audis. In India, it would cost the equivalent of Rs 50 lakh without duties, so the tough sell would be to convince Indian luxury customers to shell out that much money for a… Hyundai.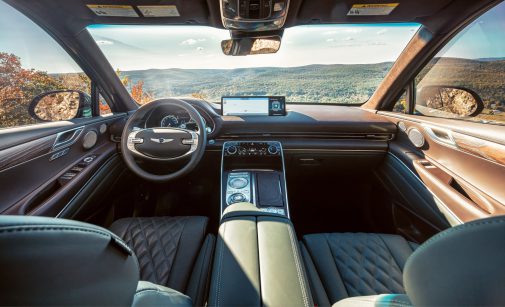 Genesis G80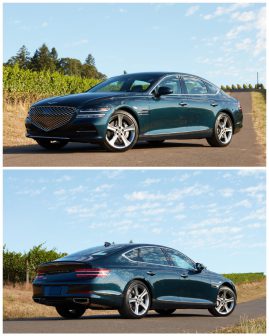 The G80 has been referred to as the '$60,000 S-Class killer', which is probably stretching things a bit, but it's not too far off the truth if the majority of reviews is anything to go by. It's Hyundai's luxe limousine offering, aimed at cars like the Audi A6 and the Mercedes-Benz E-Class, and it's gaining a fan following for itself for the way in which it marries luxury, high tech features and prices that are startlingly less than what you'd have to pay for equivalent German cars. Engine choices in the USA are a 2.5-litre four-cylinder and a 3.5-litre V6, and prices begin at a mere $49,000 (the equivalent of Rs 37 lakh). Again, the challenge in India would be to convince buyers in that bracket that a car with a Hyundai badge is worth the money.
Ioniq 5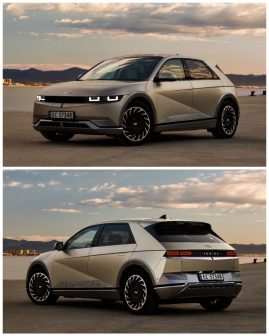 This is the car that we're really interested in. It's Hyundai's first vehicle to be designed as an all-electric model (the Kona and others are also available as hybrids), and it looks absolutely smashing – it's a terrific mix of 1980s Robocop-meets-Minority Report. The interior looks like a lounge in a club, with a nifty sliding console, and it's available in a variety of battery and motor options abroad, at prices ranging from the equivalent of Rs 37 lakh to Rs 48 lakh. That much money for… you see where we're going with this, right? This seems like it's a brilliant EV, and the only way for Hyundai to consider it for India would be local assembly and significant government assistance by way of subsidies.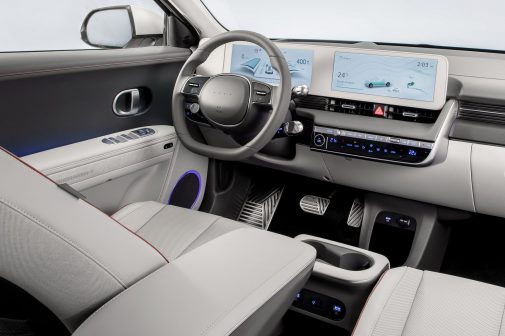 Nexo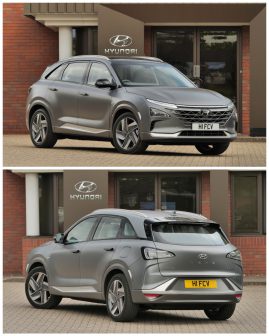 Another intriguing, eco-friendly vehicle. The Nexo uses a hydrogen-powered fuel cell to generate electricity to drive its motor, and produces no tailpipe emissions other than water, so it's the cleanest kind of vehicle you can buy. It has a 95 kW hydrogen fuel cell and a 40 kWh battery pack; the electric motor produces 161 bhp and 40.2 kgm. Its principal advantage over a full EV is that producing hydrogen isn't as energy-intensive as producing batteries and electricity – but hydrogen is also currently expensive to produce, as is the Nexo itself. We don't expect to see it in India any time soon, but we do hope that fuel-cell technology makes it to India soon enough, so that a start is made in that direction.