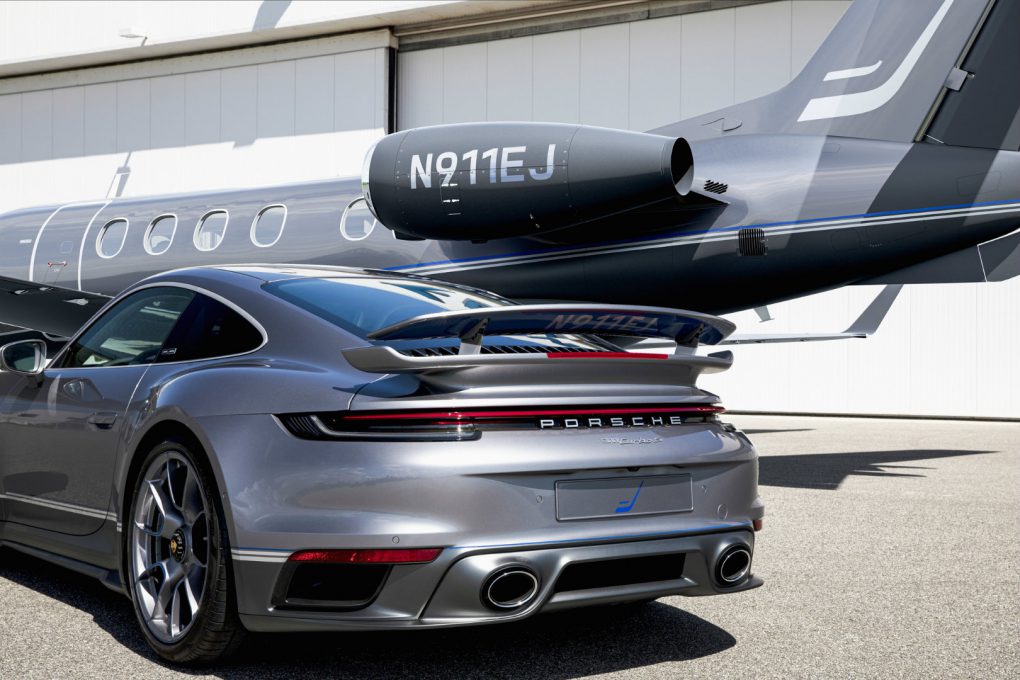 Porsche and Embraer have joined hands to offer its clientele a special experience. What's it about? Well, customers who have the bank balance to purchase one of the ten limited-edition Embraer Phenom 300E business jets will also be able to buy a matching customised Porsche 911 Turbo S. This partnership will come to fruition by the end of 2020 and has been worked on by Embraer's design studio in Melbourne, Florida, and Porsche design's department in Weissach, Germany.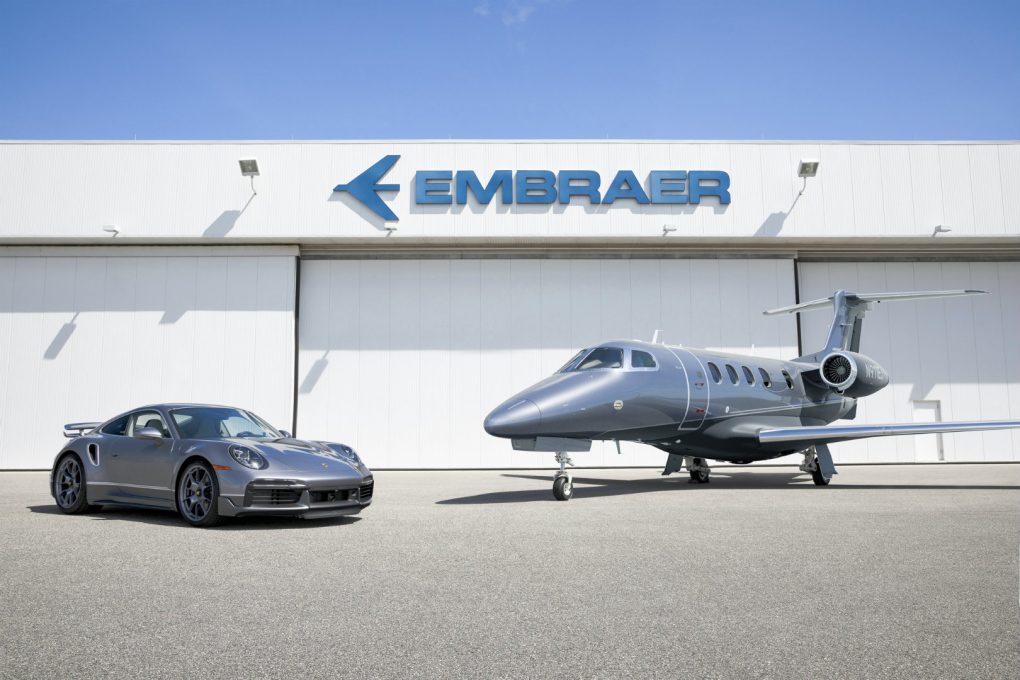 To begin with, Porsche has given this special 911 Turbo S a two-tone paint scheme done by hand. There are trim strips in Brilliant Chrome and Speed Blue running over the sides and doors, a specially designed logo for cooperation embossed on the head restraints and featured on the limited-edition badge.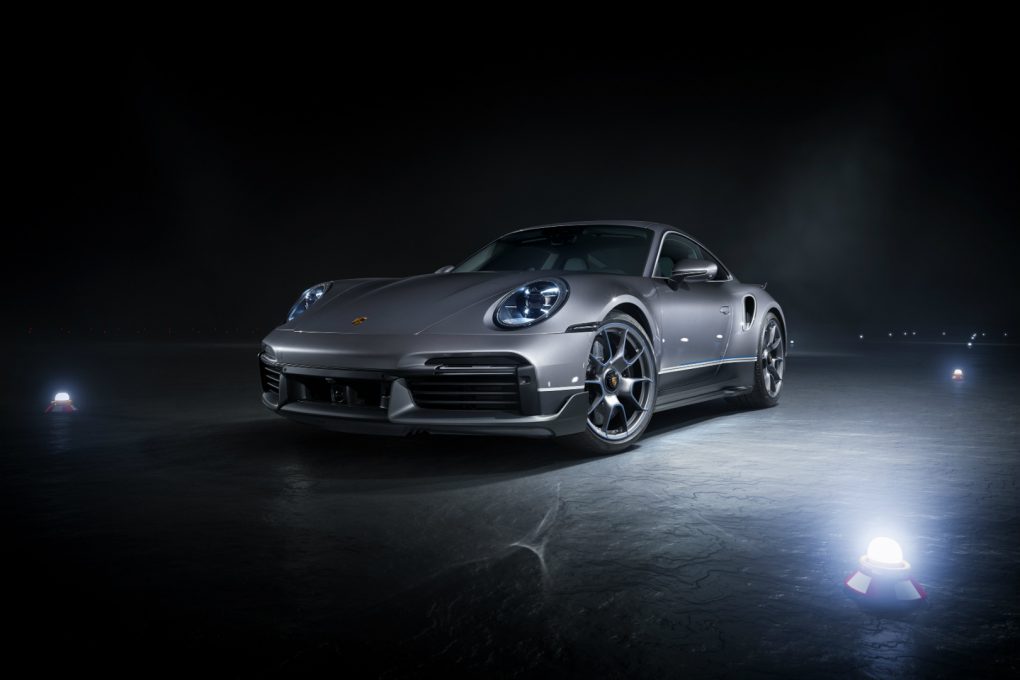 Furthermore, the individual registration of the jet is printed on the underside of the rear wing and on the sides of the vehicle key. Porsche has even installed door sill trims reading "No step" illuminated in red – an ode to the signs found on aircraft wings. To top it off, the dial on the stopwatch from the Sport Chrono package has a printed-on artificial horizon.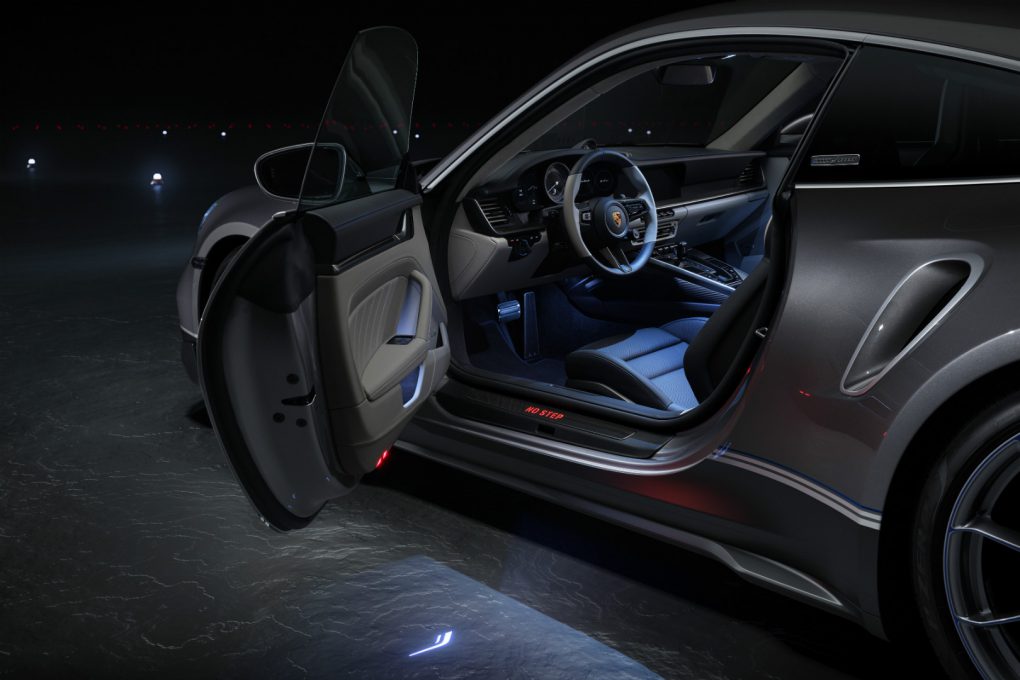 To sum up, Porsche and Embraer have added even more insane detail into ensuring that its customers experience exclusivity at its finest. For example, the dashboard panel trim on the passenger side has a 'One of 10' logo. Price? Power figures? Does it really matter? This is about making a statement. Period.