Gym dudebros have a saying: 'Do you even lift, bro?' That's a question the Hennessey Mammoth 1000 TRX might well ask any other pickup truck, considering what it's packing. The tuning company, based in the US, is well known for making fire-breathing Frankensteins of regular production vehicles, and the Mammoth 1000 TRX is the latest in a long line of automotive insanity. Consider the numbers: based on the Dodge Ram 1500 TRX pickup, this one has a 6.2-litre supercharged V8 that makes… 1047 bhp and 134 kgm of torque. Why? Because, in the words of head honcho John Hennessey 'we can.'
Hennessey took the 1500 TRX's supercharged V8 and slotted in its own high-flow supercharger, induction system and fuel injectors, other than reworking the engine's calibration. With all of this excessive wizardry, the Mammoth 1000 TRX apparently shreds the 0-100 kph sprint in 3.2 seconds and the quarter mile in 11.4 seconds. The fact that it can do this with six adults on board is truly hilarious.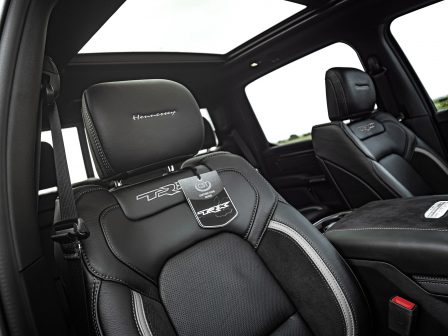 This monster will be offered up in two stages of mods, with the upper end one coming with even more mechanical upgrades. Other bits and bobs include a front levelling unit, LED headlights, 20-inch wheels, up to 37-inch off-road rubber and custom bumpers. With all this on board, the Mammoth 1000 TRX is 1,970mm high, 2,090mm wide and 5,811mm long. Almost 4 tonnes of load can be towed, in case you feel like moving house while destroying your tyres.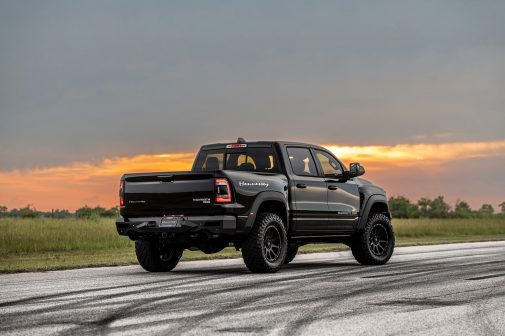 Hennessey says it will make 200 of these things for the equivalent of Rs 1.1 crore onwards, and will offer the truck for sale to people around the world. Start getting in touch with your friendly neighbourhood private importer is our advice.