With the sight of the BMW Concept M8 Gran Coupe, it is evident that the German carmaker can still make good-looking cars. The 6 Series Gran Coupe before it was one. And with the new Concept M8 Gran Coupe, BMW just takes it all to a different level, not just with the re-introduction of a much-needed model line but also in terms of design.
The car, to be launched in 2019, will sit atop the M line-up, and will be made for those looking for a bit of exclusivity and dollops of performance and luxury. The M8-GTE-like headlamps make it even cooler, while the carbon-fibre air intakes aren't unnecessarily gaping but add to the menacing look of the facade.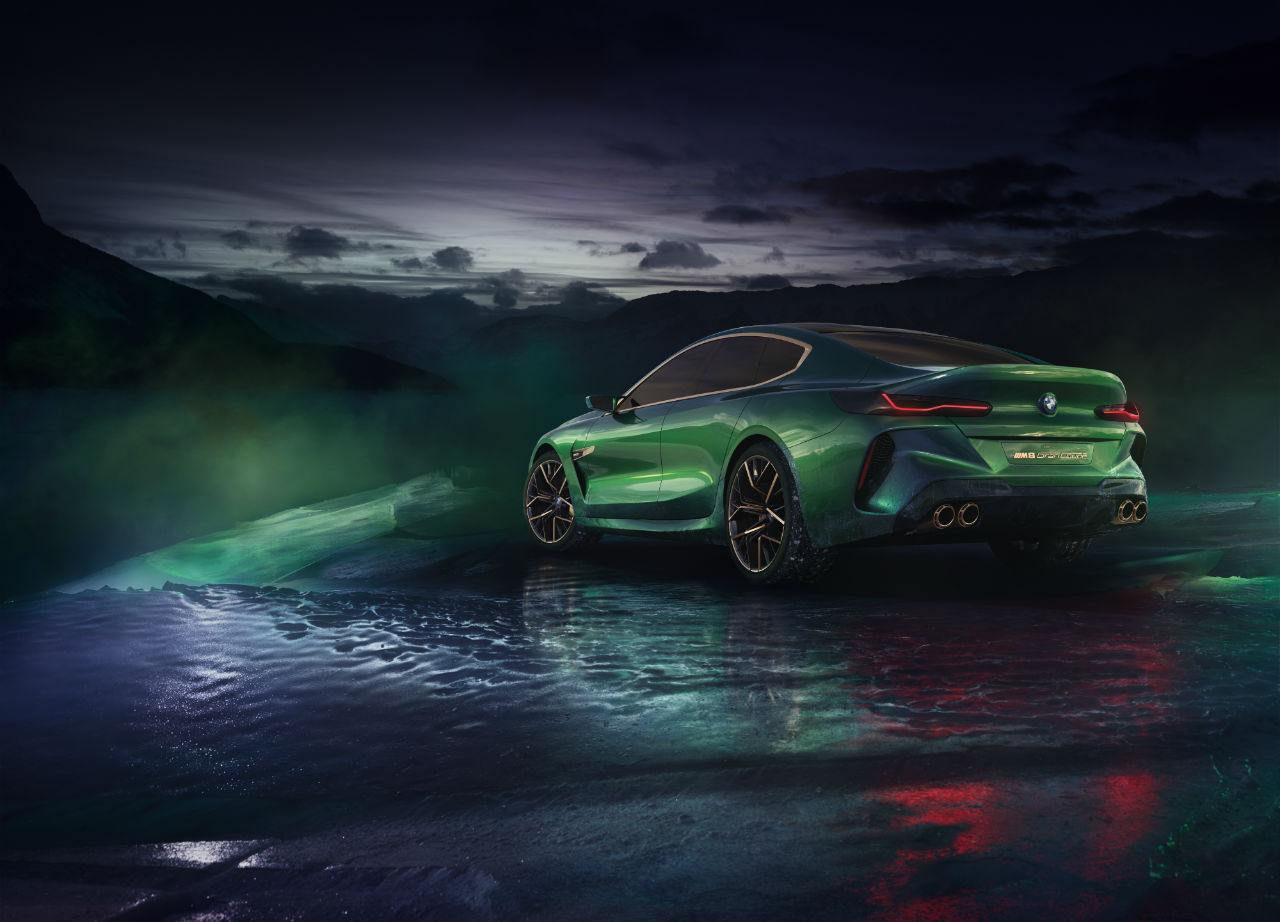 Flared wheel arches at the rear, a spoiler, and sculpted tail lamps with black glass cover continue with the look. The long-bonnet appearance ensures it's well-proportioned. The carbon-fibre roof, Salève Vert paint, gold-finished bits, and the flowing roofline are some of the unmissable details on the car.
BMW has kept mum on details, and we're likely to get more information closer to the launch. It's expected to share the engine and drivetrain with the new M5, so expect upwards of 600 bhp. And in line with its newly launched rival, the Mercedes-AMG GT 4-door Coupe. Read more about the Mercedes-AMG car by clicking on the link here.
For more news and announcements from the 2018 Geneva International Motor Show, you can check out our dedicated page. Click here to read our coverage of GIMS.