Ford is charging into the future with the all-new Mustang Mach-E Rally, an electrifying off-road version of its popular all-electric SUV. This beast means business, built to conquer the roughest terrains with ease. It's got some serious upgrades under the hood, quite literally.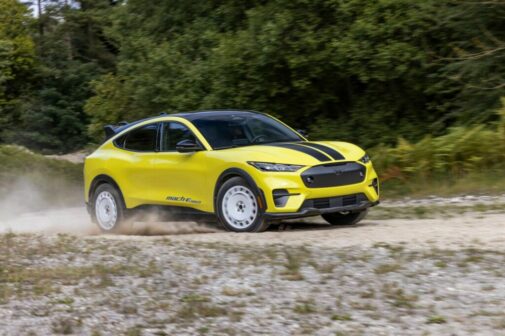 Underneath its sleek exterior, the Mach-E Rally packs the same dual-motor powertrain found in its standard counterpart, churning out a respectable 327 bhp and 59 kgm of torque. It's like the electric equivalent of a V8 muscle car, but with the environmental browine points. However, don't mistake it for your run-of-the-mill Mach-E, this Rally version means business when it comes to off-road prowess.Indeed, we've caught intriguing glimpses of this exciting development when Red Bull Racing and Ford joined forces to make a significant announcement regarding Ford's entry into Formula 1. In a captivating teaser video, Formula 1 stars Max Verstappen and Sergio Perez took the wheel of some high-performance electric Fords, giving us a tantalizing preview of what's to come. Among the featured vehicles was the exhilarating Mach-E, hinting at the electrifying future of racing.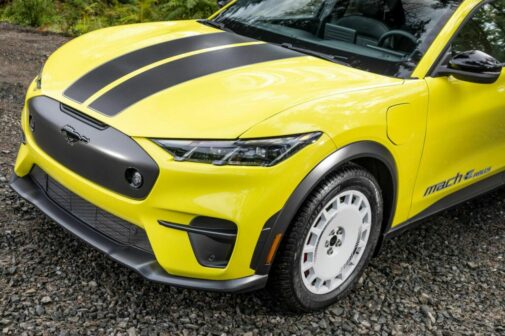 First up, it's got a raised suspension that gives it a ground clearance boost of 2–inches. That's like wearing your off-road hiking boots instead of your city sneakers – it's ready for some serious trailblazing. But wait, there's more. The Rally sports all–terrain tires, a front skid plate, a rear tow hitch, and even a roof rack. It's like an off-road Swiss Army knife on four wheels. You'll be tackling those rough patches like a pro.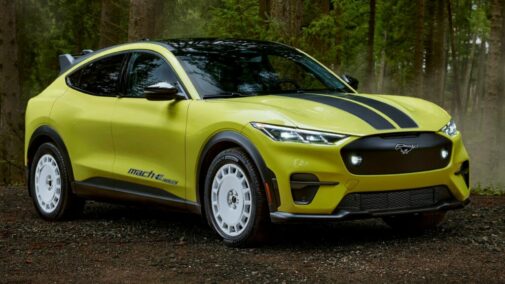 But it's not all about the guts; the Mach-E Rally has a flair for style too. It flaunts a distinctive black grille with eye-catching red accents and sleek black wheels that scream adventure. It's like the James Bond of electric SUVs – stylish and ready for action. Red tow hooks and a proud 'Rally' badge complete the look, letting everyone know this isn't your average grocery-getter.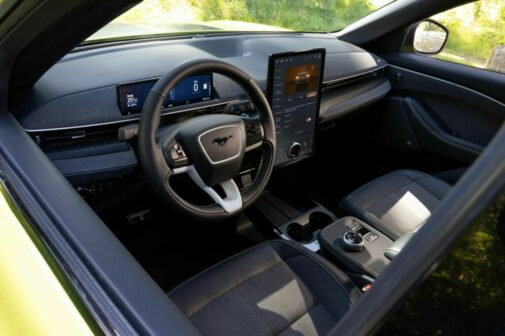 The Ford Mustang Mach-E Rally isn't just an electric SUV, it's a statement. It's the first of its kind, designed from the ground up for off-road escapades. Whether you're navigating rocky trails or conquering sandy dunes, this SUV's got your back.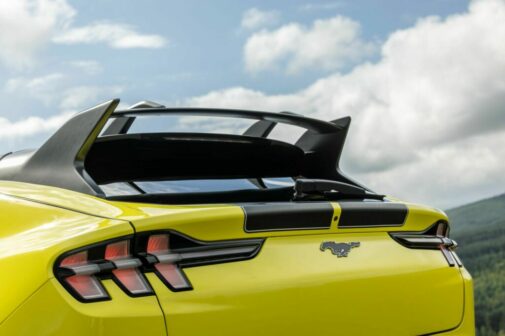 If you're itching to get behind the wheel of this electrified adventure machine, you won't have to wait too long. The Mach-E Rally is set to hit the market in early 2024, and while the price tag is still under wraps, it's a small price to pay for the thrill of off-road excitement.