For the first time ever Formula Regional Championship is coming to India. And it will have the Formula 4 Championship as its support series. The good thing about them is that both the series are FIA certified. That means there will be as many as 30 Super License points up for grabs. To further spice up the entertainment level, there will also be an Indian Racing League that will feature a slightly different format of racing.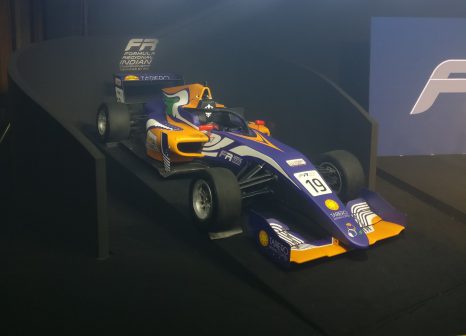 The championships will have five rounds each and in total 15 races. The first two rounds will be at India's first Formula 1 track, the Buddh International Circuit in Greater Noida. It will be followed by an interesting street circuit in Hyderabad. The third and fourth round will be held at Coimbatore and MMRT in Chennai respectively. And lastly, the decider will be again held at the Hyderabad street circuit. Here's a look at the provisional dates.
Also, for the first time, we'll see Formula 3 spec cars zipping around these venues. This is a 270-bhp 1.8-litre Alfa Romeo engine and will be benefitting from the expertise provided by the Italian racing team, Prema Powerteam. Fifteen lucky drivers will get a chance to showcase their talent in this series and at the end of it all the winner taking away in total 18 FIA super license points and a drive in the next year's F3 Asian Series.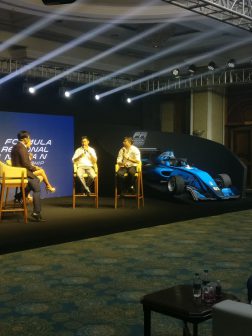 Formula 4 will see the global debut of its second-gen race car. It will be powered by a 170-bhp 1.4-litre Abarth engine and again there will be assistance from the Prema racing team. Here, only 12 drivers will fight for the 12 FIA super license points and a chance to get a free drive in the Formula Regional Indian series.
Coming to the Indian Racing League, it will feature as many as six city-based franchise teams. There will be 24 drivers, both men and women racing drivers, who are given an equal platform to showcase their talent. Representation and providing equal opportunities for all is the main focus here. These 24 drivers will be privy to drive the single-seater car built by Wolf Racing which is powered by a 1100cc Aprilia engine that produces 220 bhp. Should be a lot of fun hooning that car. Later down the line, there will be more details on the e-sports events that will help in scouting talents across India.
This is a historic moment in Indian motorsport and we wish Aditya Patel, Armaan Ebrahim and Abhinandan Balasubramanian all the best. And not to forget Akhilesh Reddy and Navjeet Gadhoke for providing all their support in launching India's Fastest Sport.