The SP48 Unica is Ferrari's next one-off supercar. Flavio Manzoni, Ferrari's acclaimed chief design officer, has led his team to create a one-of-a-kind F8 Tributo for a one-of-a-kind customer. Its crisp lines and aggressive stand distinguish it from the original F8 Tributo, and its arrow-shaped front profile makes it distinctive. The modification of the headlamps and Ferrari says that the subsequent repositioning of the brake air intakes was important in obtaining this result.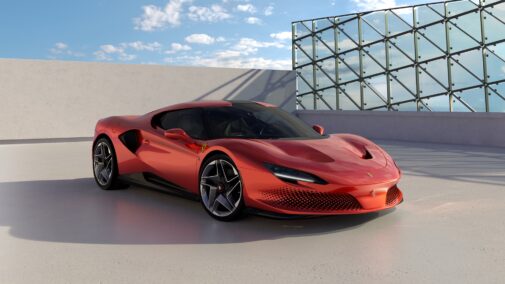 The extensive use of procedural-parametric modelling techniques and 3D prototyping (additive manufacturing) by the Ferrari Styling Centre designers and Maranello engineers enabled them to completely redesign the front grille and engine air intakes, which is a key aspect of the design of this unique new car.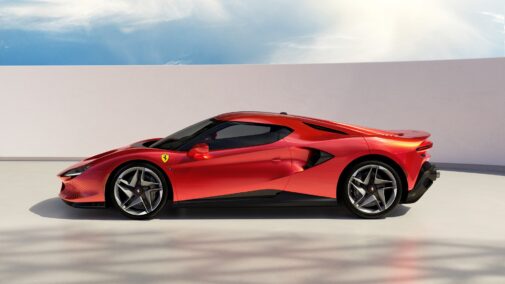 Under the rear spoiler and on the front bumper, those 'cooling flows,' as Ferrari calls them, are the most significant differences from the standard F8. Both sets of grilles have been optimised for optimal airflow, and an intercooler intake sits just behind the side windows. Overall, the longer rear overhang boosts rear downforce while lowering roof suction.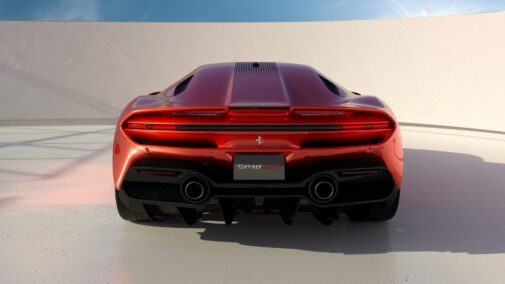 Powering the SP48 Unica is a 3.9-litre twin-turbo V8 engine with 708 bhp and 78.51 kgm. The supercar has a top speed of 340 kph and can accelerate from 0 to 100 kph in 2.9 seconds. Nothing's changed here, then.
Inside, the seats and much of the cabin trim is made of a specially developed black laser-perforated Alcantara, with glimpses of iridescent reddish-orange fabric that matches the exterior colour. Its design is inspired by the hexagonal grilles and the procedural livery on the roof. The polished sill covers with the same laser-embossed hexagonal motif grab the eye immediately in the SP48 Unica cockpit. Seriously, this is one special Ferrari.