Folks, the replacement for Ferrari's 488 GT3 is here, and it is on the 296 GTB —it's currently the most advanced two-seater mid-rear-engined sportscar in Ferrari's lineup. It has a twin-turbo 3.0-litre V6 engine that delivers 592 bhp and 72.4 kgm of torque.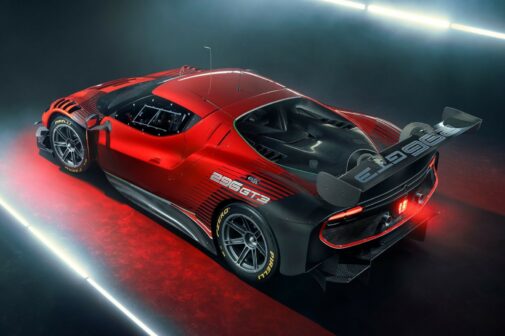 According to Ferrari, the V6 engine is similar to the road-going variant but is located further forwards and lower down. It lowers the car's centre of gravity while improving torsional rigidity, which is around 10 per cent higher than the 488 GT3. The powertrain is further tweaked to cut fuel consumption as much as possible without compromising performance; one such solution is the alternator is now attached to the gearbox for increased compactness.
Ferrari has designed a brand-new transmission, especially for this racer. The gearbox has a single-disc clutch and six gears with an electronic clutch actuation. It even has paddle shifters on the steering wheel. The aerodynamics have likely received the most development attention. The body modification, which complies with FIA GT3 standards, now provides 20 per cent more downforce. The interior was created from the ground up with assistance from factory pilots and motorsport customers. It now provides increased driver intuitiveness, visibility and accessibility. Meanwhile, we're excited to see how the 296 GT3 will perform on its debut at the 2023 Daytona 24 Hours race.