Ferrari's latest addition to its Icona range is this incredibly special machine which is inspired by Ferrari's 1967 Daytona 24 Hours race victory. Ferrari calls this the Daytona SP3. Ditching hybrid tech for a 6.5-litre naturally aspirated V12, as seen on the 812 Competizione, the Daytona SP3 produces 829 bhp at 9500 rpm and a peak torque of 71.06 kgm at 7250 rpm. With 1485 kg of dry weight, it's stupidly quick and fast! The 0-100-kph sprint takes only a matter of 2.5 seconds and has a top speed of 340 kph.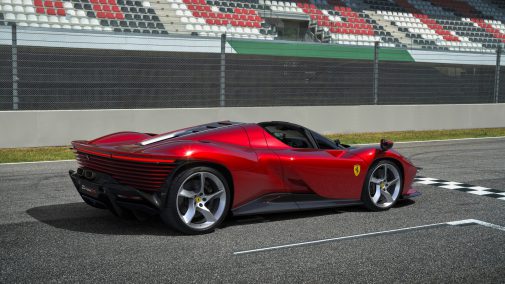 Ferrari is using all its Formula 1 tech by using similar aero for the Daytona SP3. It gets the highly temperature-resistant carbon around the sculpted rear end. This should result in producing 230 kg of downforce at 209 kph. That's enough pressure for the tyres to maintain the required around a fast sweeping corner. In addition to that, Ferrari has added another piece of tech like the Side-Slip Angle Control. This helps the car's yaw angle to pull off some crazy sideways manoeuvres and at the same time give the impression that it is performing ballet.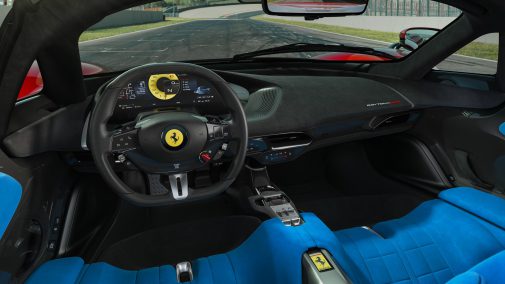 Also, all the 599 examples of the Daytona SP3 have been spoken for already. But, if you're lucky and happen to see one in person, then we doubt you'd mistake the Daytona SP3 for anything else. Ferrari's nailed it with the design. Absolutely beautiful!