Not too long ago, Ferrari unveiled its first V6 hybrid supercar, the 296 GTB, and today Ferrari has unveiled its convertible variant! Say hello to the Ferrari 296 Gran Turismo Spider (GTS) that's ready to give you all the pleasures of a convertible. It comes with a retractable hardtop that stows behind the car's turbocharged V6 plug-in hybrid powerplant. The roof can be lowered or raised in 14 seconds and at speeds of up to 40 kph. Of course, this also makes the 296 GTS heavier than the Coupe by 70 kg, but it's still as quick as the Coupe variant.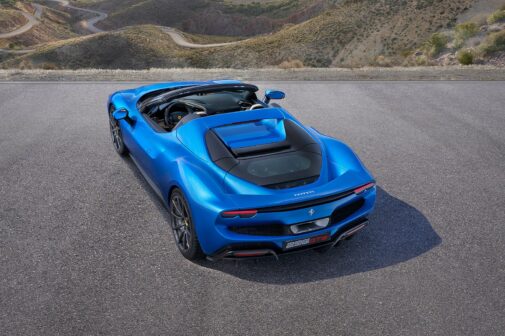 The GTS, or two-seater Berlinetta spider, as Ferrari refers to it, shares the same exterior design as the GTB coupe. The side intakes, vertical rear window, and surrounding body panel all have the same design as the 250 LM. The connecting 'aero bridge' and flying buttresses are also still there. The car's width is emphasised at the front with narrow headlights and a low, wide grille, while the rear features the same central exhaust system and a massive diffuser.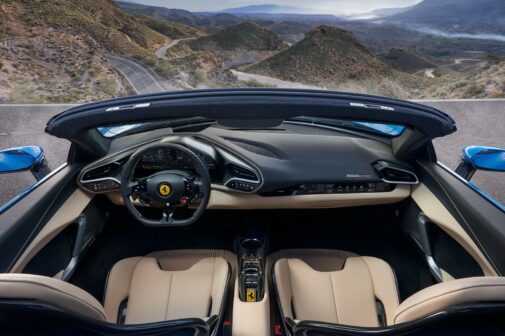 The Assetto Fiorano package, which includes lightweight features and aero upgrades like a revised front lip spoiler capable of creating 10 kg of downforce, is also available for the GTS. At 249 kph, the 296 GTS creates 360 kg of downforce with this additional package. Inside, the cabin is identical to the GTB's, save for the addition of aerodynamic flaps built into the rear trim structure to decrease buffeting. So expect an improved infotainment system from the SF90 and Roma, as well as an additional passenger-side display with information like engine revs, speed and gear selection.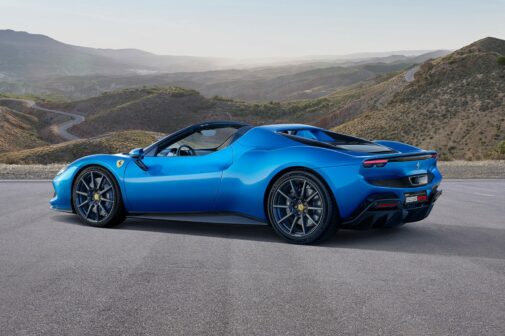 The GTS has the same 3.0-litre twin-turbocharged V6 plug-in hybrid engine as the Berlinetta, delivering 819 bhp and 75.45 kgm of torque. Also, it can run for 25 km in EV mode thanks to a 7.45-kWh battery pack, while eDrive mode eliminates internal combustion and provides pure electric drive to the rear wheels exclusively. Unlike Ferrari's other hybrid supercar, the four-wheel-drive SF90, the power is routed to the rear wheels solely through an 8-speed dual-clutch transmission. Despite this, the coupe's 0-100-kph sprint time of 2.9 seconds stays constant. And at almost 330 kph, the top speed is also the same. Now, isn't the 296 GTS a tempting Ferrari to have in your garage? By the way, not too long ago, we did get a chance to hoon the Roma in and around the streets of Mumbai, you can read about it here.