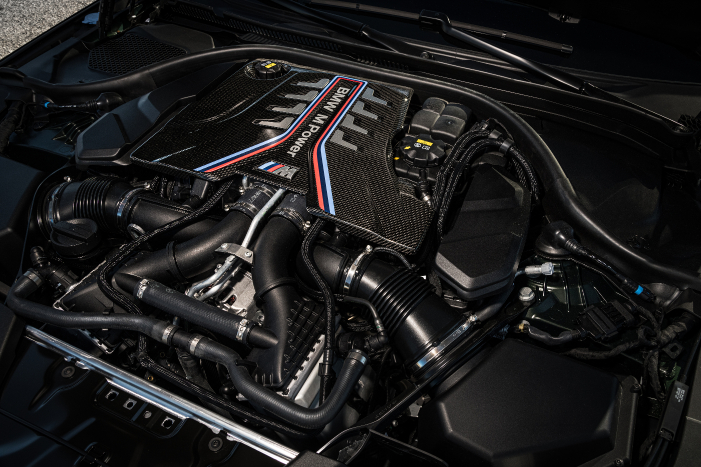 There's so much to love about this new BMW M5 CS! For the first time, an M5 gets the CS moniker. For those unfamiliar with the CS moniker. It stands for Club Sport, which is a hardcore trim that sits above the already extreme M5 Competition variant.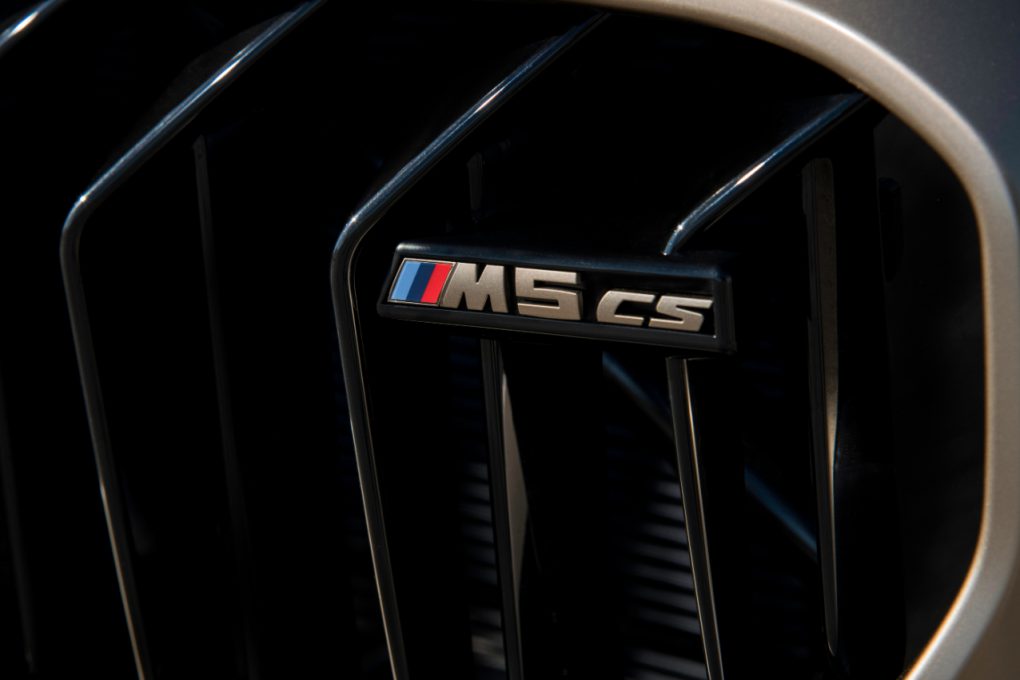 Following the trend of the M2, M3 and M4 CS models, it was only a matter of time when someone at BMW's M division thought that the CS variant of the M5 was long overdue. This re-tuned 4.4-litre V8 puts out a tremendous 625 bhp and 76.45 kgm of torque. Sending all that power to its four wheels via an 8-speed Steptronic auto gearbox. If doughnuts are on your mind, then you can send all that power to its rear wheels as well.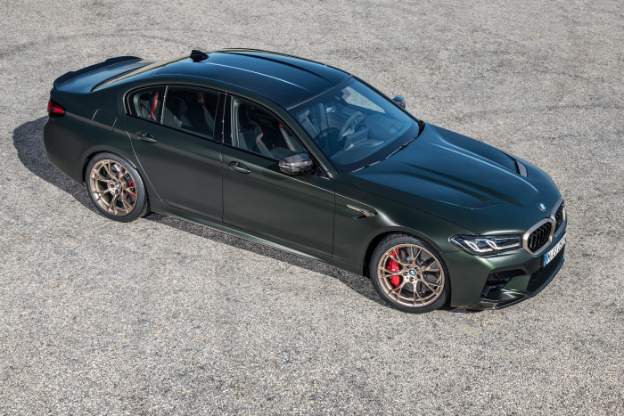 If performance stats are what excite you then the all-new M5 CS sprints from 0-100 kph in 3 seconds flat! That's already three tenths quicker than its Competition variant. Then the 200 kph feat is achieved in 10.4 seconds, but has an electronically limited top speed of 304 kph!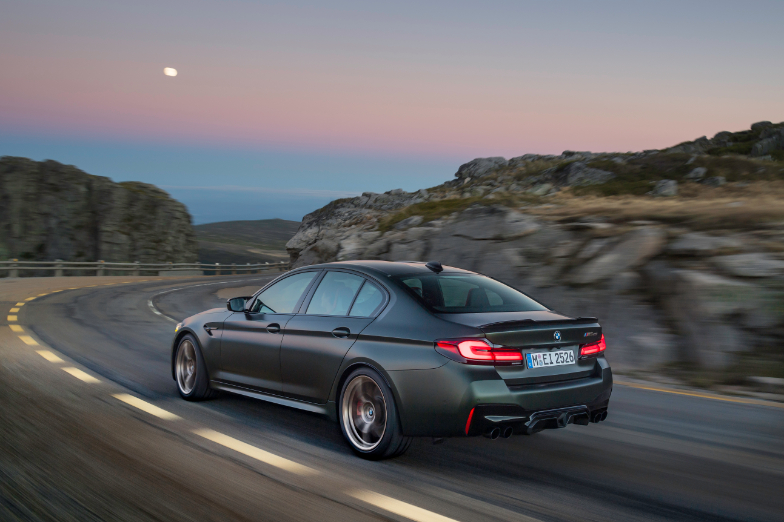 With the addition of CFRP exterior panels and four carbon fibre bucket seats, the BMW M5 CS sheds over 70 kg. This isn't just a carbon fibre addition, it also gets a 7 mm drop in ride height, retuned bearing springs, dampers borrowed from the M8 Gran Coupé, 20-inch golden wheels and carbon-ceramic brakes as standard fitment. The highlight has to be the headlights with the L-shaped light tubes, which turns yellow whenever the high or low beam is switched on.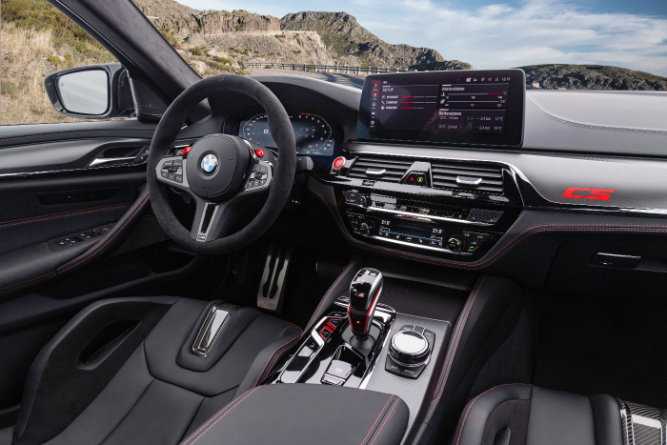 What's not to love about this M5 CS? It's also available in Brands Hatch Grey metallic, but don't bother specing it any colour other than the matte-finished Frozen Deep Green metallic one seen here.