This is the Chrysler Airflow Concept and it's based on Stellantis's new fully electric platform. It's probably not as aerodynamic as its old-school 1934 Chrysler Airflow, but this one has an all-wheel-drive system. Also, it's powered by two electric motors, one at each axle, each producing close to 200 horses. No word on the battery type and its capacity, however, it has a driving range of 560-650 km, and it will most likely get fast charging, too. That's all we know in terms of the motors and range.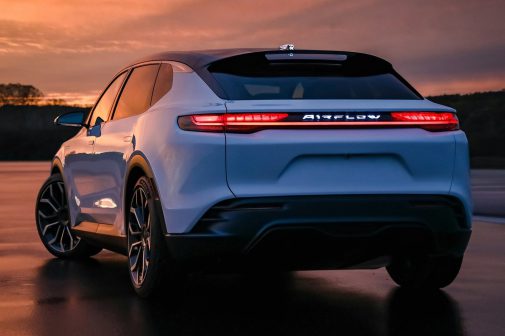 Well, we first saw the Airflow Concept in July last year at the Stellantis EV Day. And we're happy to report it looks a bit more production-ready than before. It still gets that aerodynamic sloping roofline, beefed-up bodywork, and multi-spoke 22-inch alloys. It has artificial intelligence, autonomous driving, and this new-age-tech-friendly platform is compatible to receive over-the-air updates as well. But, the real fun's inside, and that's what Stellantis is saying.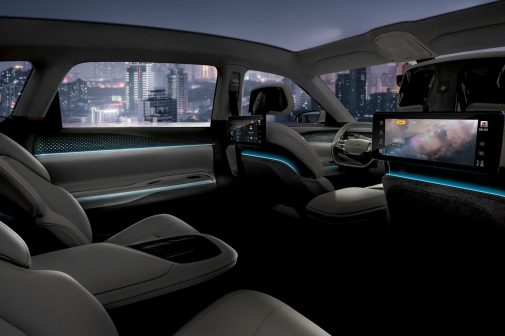 The passengers in the back seat get their personal screens fixed behind the two front seats. Each of these screens has a camera for the passenger to attend a video call on the go. And with the help of AI, they can have access to navigation, voice assistance, and more. That's one way to keep these super busy individuals working round the clock. This is all part of the STLA SmartCockpit. Now, the STLA AutoDrive system has Level 3 autonomous driving and in the future will be upgradable. Besides, the advantage of having a dedicated EV platform helps in making the cabin more spacious and airy. And with sustainability on the rise, the four seats along with floor mats, fabric, and carpeting are made up of recycled materials.
By 2025, the first production EV will be ready and there's a high chance that it will be inspired by the Airflow Concept. That means sadly we might not see a production-ready version of the Airflow Concept any time soon.