The all-new BMW i7 xDrive60, the 7-Series' first all-electric vehicle, has been introduced. Keeping up with the tradition, the Beemer has controversial looks and sci-fi technology of the traditional 7-Series.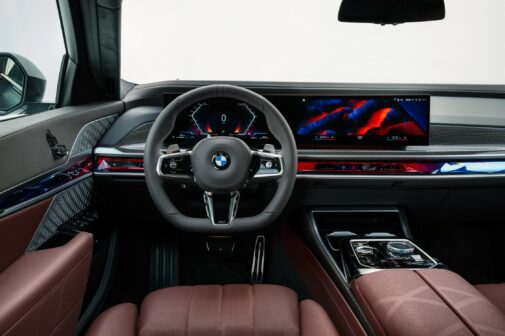 The i7 is integrated into the 7-Series line-up, unlike Mercedes' approach with the EQS and the conventional S-Class series — the i7 and 7-Series have the same body, size and cabin. The major distinctions, on the other hand, are found beneath the surface.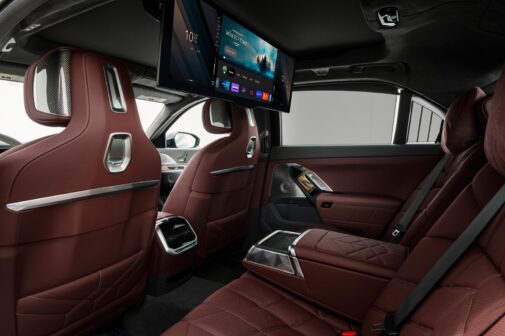 The 2023 i7 xDrive60's drivetrain consists of two electric motors, making it an all-wheel drive. The front-axle and the rear-axle motor produce 536 bhp and 75.87 kgm of torque when combined. The i7 xDrive60 accelerates from 0-100 kph in 4.5 seconds, that's 0.5 seconds faster than the 740i's 3.0-litre inline-six engine, which produces 375 bhp. The i7, on the other hand, is a tad slower to 100 kph than the 760i xDrive, which is powered by a V8. Both the i7 and the 760i have the same claimed output of 536 bhp, but the ICE-powered car has a higher peak torque of 76.37 kgm, thanks to its 48-volt mild hybrid system.
It has an official range of 590-625 km on the WLTP test cycle when paired with a 101.7-kWh lithium-ion battery placed within the floor pan. The i7 can be charged at up to 11 kW on an AC system and up to 195 kW on a DC system, with BMW stating that a 10-minute charge on the latter can extend the range by 170 km. The adaptive regenerative brakes have also been improved, and can now account for any downhill stretches or traffic lights on a planned route, ensuring optimal power regeneration on the go.
The i7 xDrive60 comes standard with adjustable, self-levelling air suspension that lowers by 10 mm in Sport mode and at speeds of over 120 kph for maximum stability. It can also be elevated 20 mm to clear high objects or rough road portions.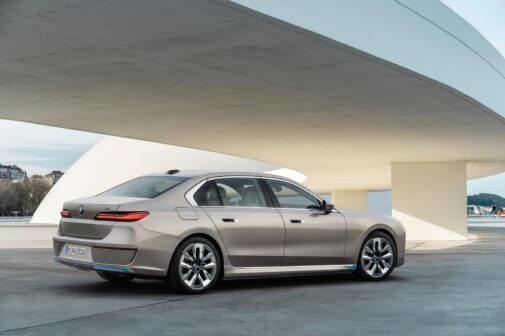 Inside the i7, there's even more crystal, including a gear shifter knob on the dashboard and centre console. The theatre screen, a giant 31-inch monitor that effectively transforms the sedan into a mobile movie theatre, is the true attraction. The screen moves out of the roof liner and is only for back passengers, with its 32:9 panoramic display format and 8K streaming resolution. A Sky Lounge panoramic glass roof with LED light threads will be available on the i7 as well. It'll be fascinating to see how this relates to the BMW theatre screen. It'll be interesting to see how well the i7 does in the Indian market.