BMW M cars and bikes have taken on an important role at the first-ever MotoGP Bharat in India, serving as official safety vehicles. These high-performance vehicles are responsible for ensuring the smooth running of practices, qualifying sessions, and the main races.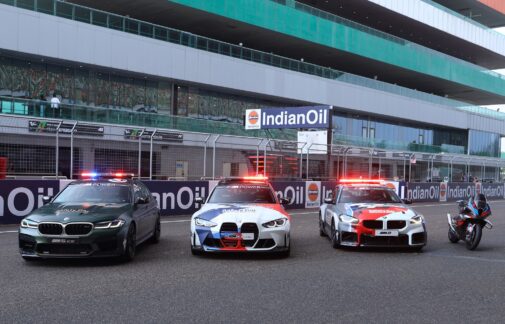 The lineup of BMW M safety vehicles making their debut at MotoGP™ Bharat includes three safety cars and one safety bike: the BMW M2, BMW M3 Touring, BMW M5 CS, and BMW M 1000 RR. These exceptional performance vehicles are not only about function but also about pure racing DNA.
BMW India's President, Mr. Vikram Pawah, expressed his enthusiasm, saying, "For over 25 years, BMW M Safety Vehicles have always taken the lead as the world's best motorcycle riders compete at MotoGP™. We are thrilled with the debut of MotoGP™ in India. It offers a unique opportunity for motorsports fans to witness the BMW M Safety Vehicles in action along with their favourite riders on the racetrack."
But the excitement doesn't stop there. The BMW Excellence Club members are in for an unforgettable weekend filled with adrenaline and exclusive experiences at MotoGP. From getting behind the scenes with MotoGP riders and motorsports legends to enjoying first-class hospitality, the BMW M guest program offers it all. And the main highlight? A once-in-a-lifetime racetrack lap experience as a passenger in one of the BMW M Safety Cars.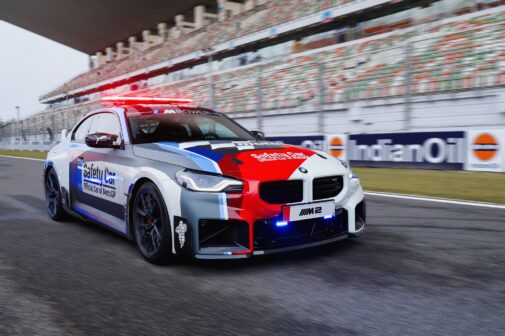 Now, let's take a closer look at these impressive safety vehicles. The new BMW M2 MotoGP Safety Car combines compact dimensions with a 454 bhp TwinPower turbo in-line six-cylinder engine. It's a racing powerhouse equipped with safety car elements for MotoGP duty, including a roll bar, RECARO seats, six-point racing harness, and a fire extinguisher, to name a few.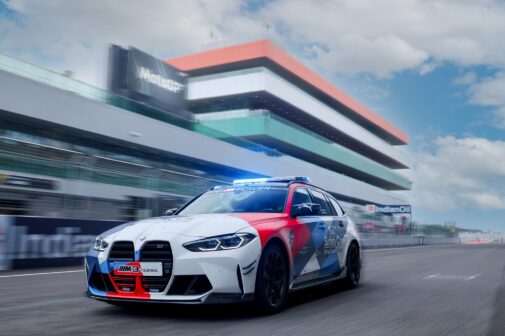 The BMW M3 Touring MotoGP Safety Car is based on the BMW M3 Competition Touring with M xDrive. Sporting a special 50 Years of BMW M Livery, this safety car pays tribute to a long-standing partnership with MotoGP. It's loaded with BMW M Performance Parts and safety features to ensure smooth track operations.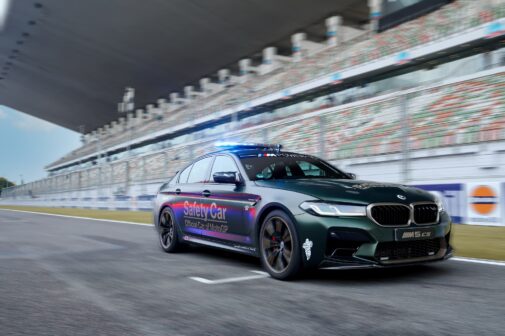 The BMW M5 CS MotoGP Safety Car boasts a special paint finish in Frozen Deep Green metallic and delivers thrilling performance, going from 0 to 100 kph in just 3.0 seconds. With its M Power under the bonnet, it's a standout safety car that commands attention.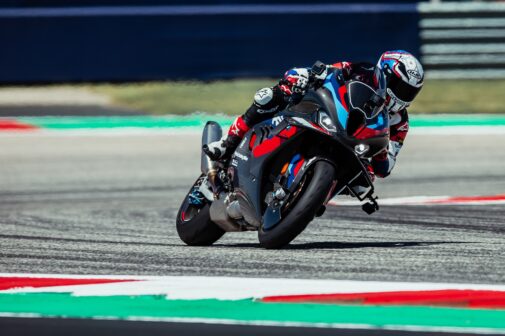 Last but not least, the BMW M 1000 RR MotoGP Safety Bike is a superbike homologated for racing, perfectly equipped for track duty. With optimized aerodynamics, carbon components, and a top speed of 314 kph, it's a remarkable machine to ensure safety and performance on the racetrack.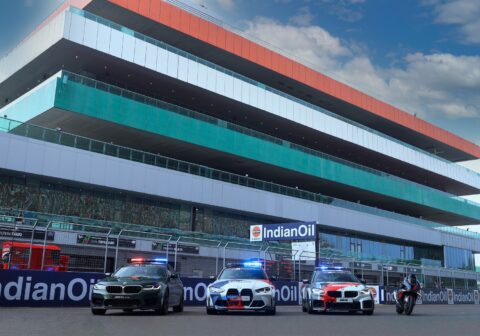 BMW M's partnership with MotoGP has spanned over two decades, and their safety vehicles continue to lead the way in terms of performance, adrenaline, and motorsports excellence. Whether it's on four wheels or two, BMW M ensures the safety and excitement of MotoGP™ racing.