The R8 is very much alive and running as Audi unveils brand-new R8 V10s in Coupe and Spyder. This is the performance RWD variant that replaces the entry-level car and now packs in more power and torque, also taking inspiration from its LMS GT4 racecar.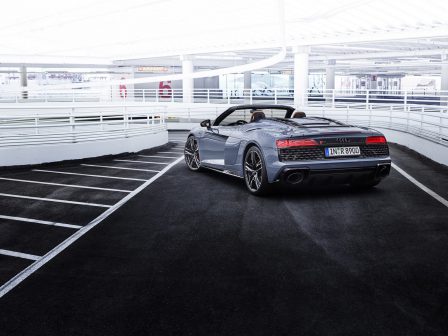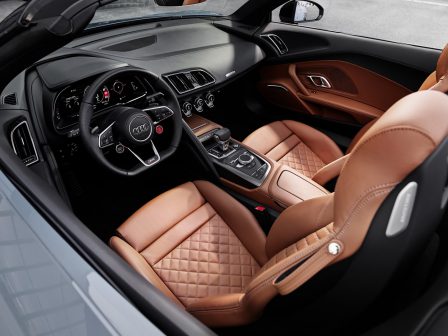 Also, Audi says 60 per cent of the parts that you see on the crazy LMS GT4 racecar are carried over from the road car. As for the road car, it features a 5.2-litre naturally-aspirated V10 underneath that now produces 562 bhp (29 bhp more) and 56.13 kgm of torque. You can either have the R8 in either rear- or four-wheel drive. The gearbox remains unchanged as it still uses a 7-speed S tronic 'box and a mechanical limited-slip differential as well; 0-100 kph comes in 3.7 seconds for the Coupe and 3.8 seconds for the Spyder, the top speed is limited to a staggering 327 kph. Since this R8, in particular, is a RWD car, Audi says that its system will allow controlled drifts as well. Besides this, for the first time, Audi is offering a unique suspension tune and dynamic steering.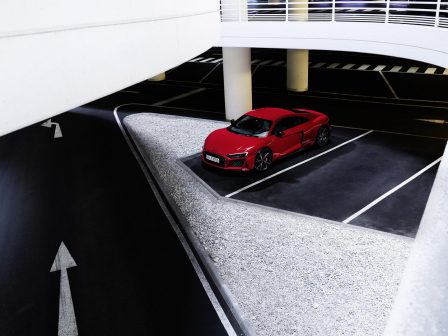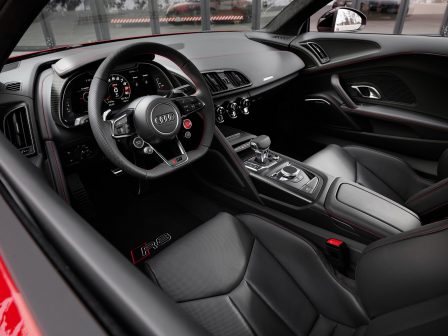 There are as many as ten different exterior paint options to choose from. Of course, there's plenty of stuff you can customise like bigger wheels, upholstery, audio setup and a lot more. Other things like Audi virtual cockpit, the RWD badges and the bucket seats are a part of the features list. But, we're curious to know whether Audi India will get its loudest and wildest performance car to our shores one last time.