This is the Audi grandsphere concept. It's the second of three sphere concept cars. Just like the skysphere concept, it's got level 4 autonomous driving, a spacious cabin and is keen on offering a first-class flight experience. No wonder Audi proudly calls it a 'private jet for the road'. Now, the grandsphere is based on the Premium Platform Electric technology platform that was exclusively conceived for battery-powered electric drive systems. Its 120-kWh battery offers 750 km of electric range and does the 0-100-kph sprint in over 4 seconds. Audi says it's more than just a car that gets you from point A to point B, it's an 'experience device'.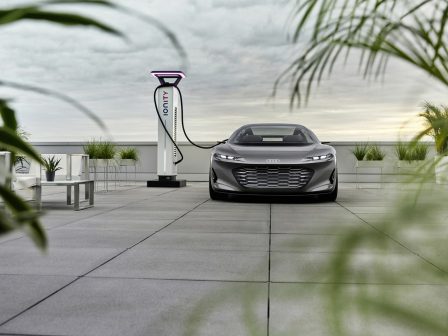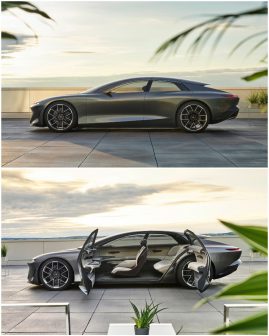 At 5350 mm, the grandsphere concept is longer than the A8L. Naturally, you'll have acres of space inside (more on that later). Its design is a mixture of a sedan and a coupe-style coupled with a giant overhang. The large 23-inch wheels fit perfectly on the massive grandsphere. It hasn't forgotten its roots, though, the concept car gets quattro all-wheel drive.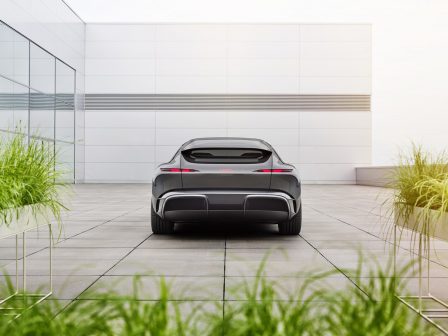 Before stepping inside, the grandsphere will open its suicide doors for its owner whenever they're walking towards it. Step inside and you'll see it's got two fancy seats up front and a bench at the rear. Since this is an autonomous driving vehicle, the steering wheel, column and pedals will neatly get consumed by the dash, thus making enough room to stretch legs. Switch to 'lounge mode' and you can leave the driving to the autonomous tech while you relax and enjoy your choice of 'flix. The party trick is that you can use the climate control knobs on the doors by using gesture control.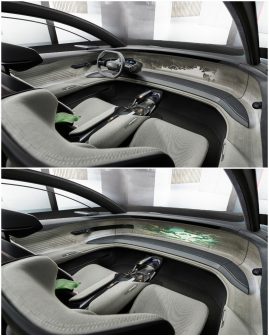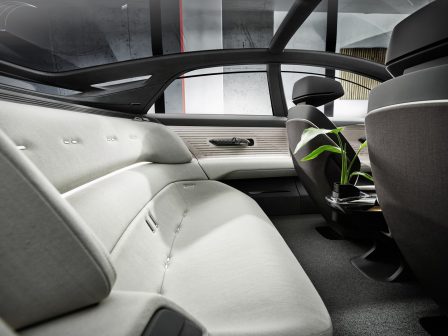 As far as concept cars are concerned, the grandsphere is the closest to production as compared to the other two sphere concept cars.