With the unveiling of the all-new e-tron GT, Audi's probably shattered a few dissuading opinions about electric vehicles. This is one brilliant looking four-door electric coupe the world might have seen. Sure, the Porsche Taycan is a looker, but Audi's just painted a different picture for electric vehicles with the e-tron GT.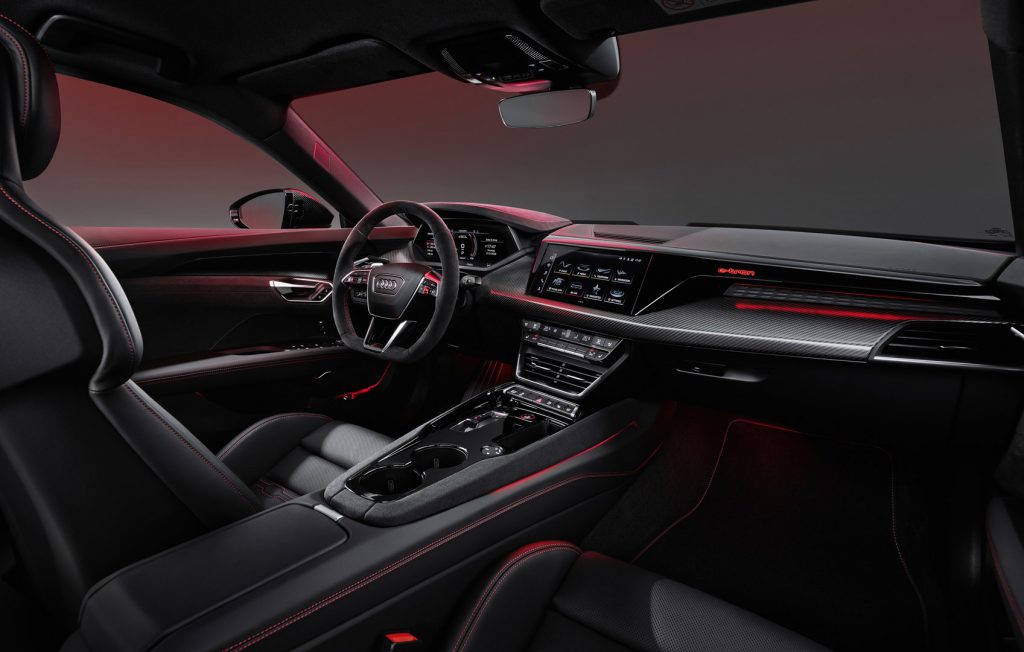 The e-tron GT is based on the J1 platform which is also shared with the Porsche Taycan, but it would be wrong to think of the e-tron GT as the same car with different clothes. It is longer, taller and more spacious than the Taycan. And just like the Taycan Turbo S, Audi has an RS e-tron GT variant as well.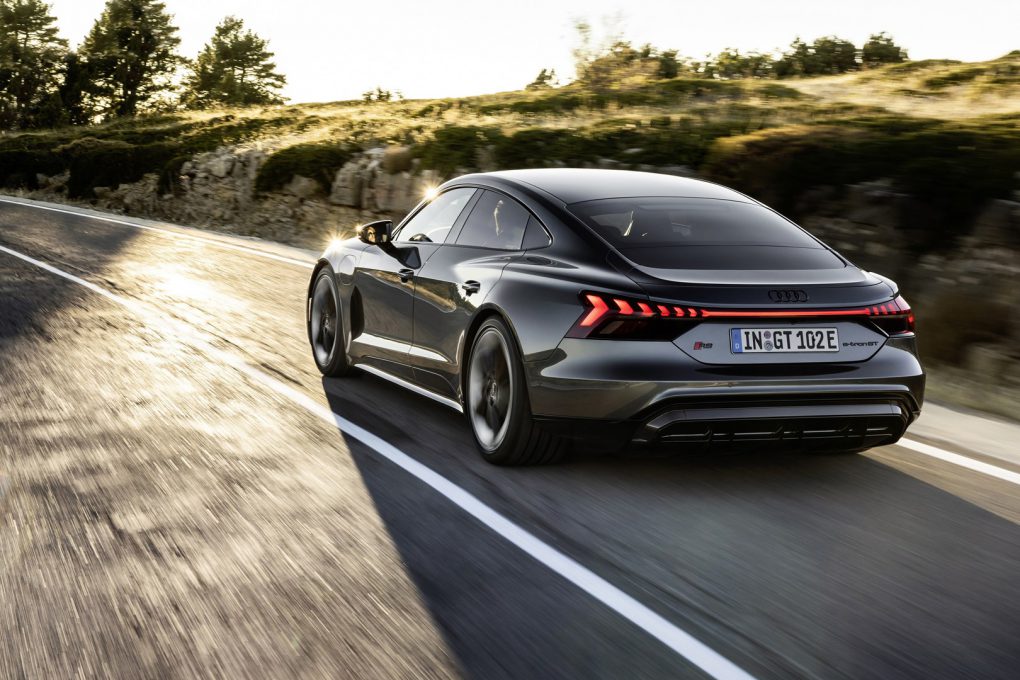 Powering the e-tron GT is a 93 kWh battery with a motor on each axle to engage four-wheel drive. It also has a two-speed gearbox as seen on the Taycan. As for performance, its standard quattro variant produces 469 bhp or 523 bhp for 2.5 second in boost mode when the launch control is activated. With this, it can sprint from 0-100 kph in 4.1 seconds and has a limited top speed of 245 kph. While the RS variant delivers 590 bhp or 637 bhp in boost mode, it takes only 3.3 seconds to hit the ton mark, and is electronically limited to a top speed of 250 kph. What's more? There's four-wheel steering, electronically controlled rear diff, air suspension as standard on the RS and an e-tron sport sound in both the variants. We're not big fans of its acoustics, but, this time, we'll give it a pass. Of course, you can kit it out with a lot of other options, for instance, the addition of carbon ceramic brakes.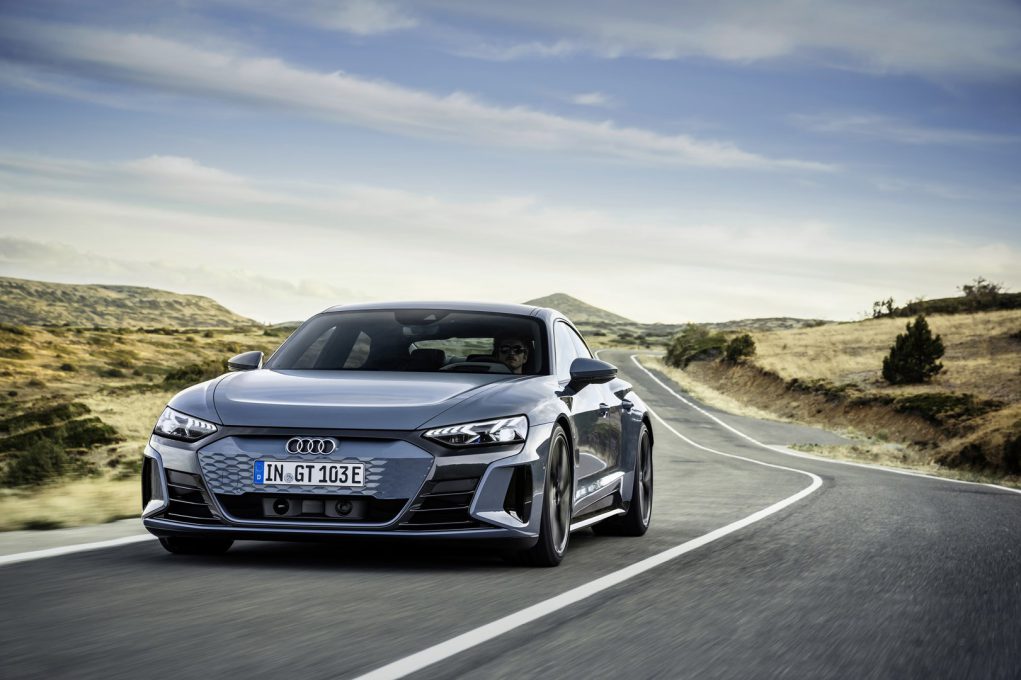 Talking about its range, on full charge, it has a WLTP range of 487 km for the quattro and 472 km for the RS variant. Plug it in a DC fast charger for 5 minutes and you will get a 100 km range, thanks to its 270 kW output. It's a proper grand tourer with a boot space of 405 litres and 85 litres under its nose.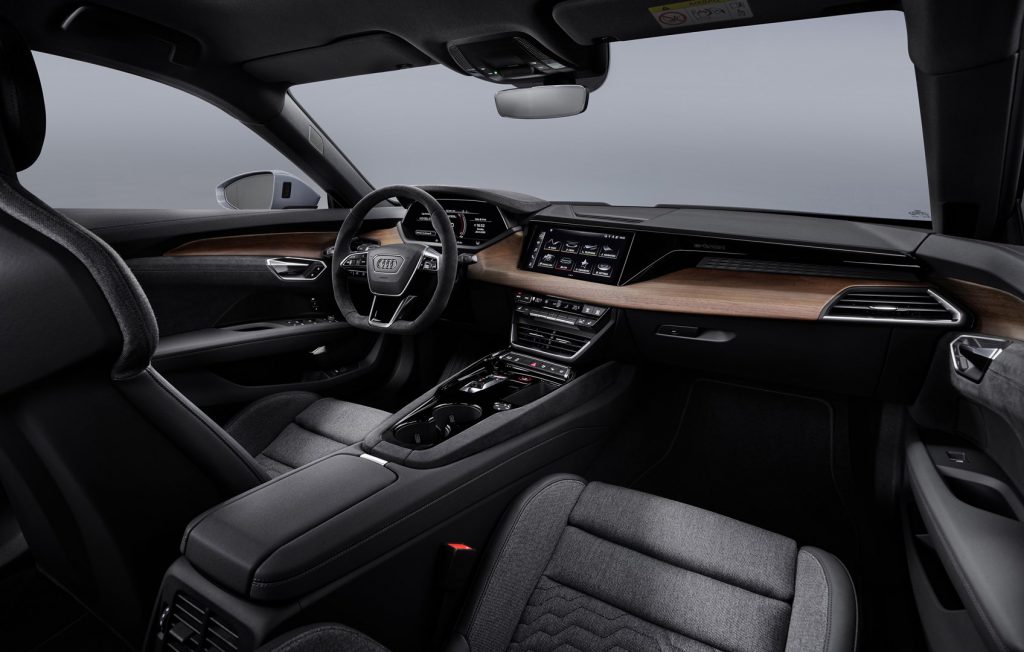 To meet every individual's needs, with the Audi configurator, one can choose from installing sound-insulation on all windows to getting a full carbon roof. If you fancy larger wheels then these specially designed aero wheels range from 19- to 21-inch with aero blades. Inside, there's nothing new to talk about, honestly. It still features a 10.1-inch centre infotainment screen and a 12.3-inch virtual cockpit screen. There's leather-free interior which is made of recycled material if that's your thing. Also, thanks to the foot garage, the rear passengers get extra headroom which creates extra space in the floor for the passengers to keep their feet in. Low and spacious.
Audi's e-tron GT definitely makes a solid statement in the electric four-door coupe segment. We can't wait to see what Mercedes has to offer! Over to you, Stuttgart.