On the 1st of February, Aston Martin's going to unveil a new performance variant of the DBX. You know there's a burly Aston on its way when you check out the below teaser.
It gives you a glimpse of what the performance variant of the DBX sounds like. Currently, the standard DBX is powered by an AMG-sourced twin-turbo 543-bhp 4-litre V8 engine. We have a hunch that Aston Martin will continue with the same engine but spice it up a notch or two.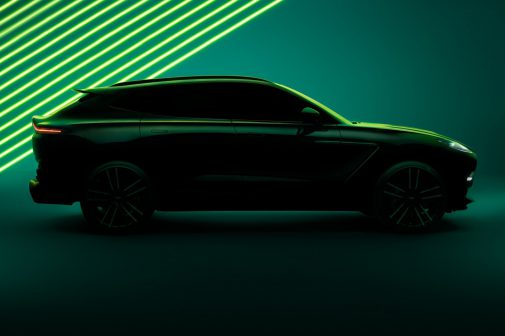 And from what we can see through the teaser image that Aston shared on its Instagram, it seems like there's going to be quite a few changes apart from its bumped performance. We can see the DBX has been shod with new large-diameter wheels with five double spokes and low-profile tyres, as well as a new front bumper with redesigned intakes and DRLs, a sharp-looking splitter, a somewhat wider rear spoiler, and a more noticeable rear bumper with what appears to be a diffuser. While we can't see much from this viewpoint, if the spy images of the camouflaged prototypes going around the internet are true then it might also have a bigger grille and quad tailpipes.
There's a good chance that this performance variant will be the F1 2022 season's safety car. We also hope that this season Aston Martin's F1 team is able to bring some firepower on track.