Ariel Motor Company unveiled the HIPERCAR ultra-high performance electric sports car, which is due for low volume production. The HIPERCAR, standing for High-Performance Carbon Reduction, is shown for the first time with production intent bodywork and as a fully operational prototype. While it looks like a slightly subdued Batmobile, it is focused on extreme performance, light weight, agility and usability. Ariel has coupled this with zero emissions plus the option of a lightweight turbine range extender.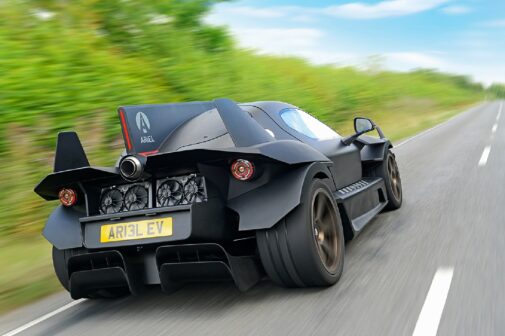 The HIPERCAR is fully electric and will be available in four-wheel drive and two-wheel drive variants. The 1180 bhp lightweight HIPERCAR offers staggering performance from zero to 96.5 kph in 2.09 seconds and also zero to 161 kph in 4.4 seconds. The car is based around a lightweight aluminium, bonded chassis structure with aluminium front and rear subframes. It also features a full carbon fibre body.
It is powered by a Cosworth 800 Volt, 62 kWh lithium-ion, cooled and heated battery pack.  The electric range, without a range extender, is 241 km on the WLTP cycle.  The battery can also be charged at home or via a conventional charging station if required. The car will feature an optional Cosworth 35 kW Catalytic Generator turbine range extender to charge the battery on the move. This negates any range-anxiety issues and makes the vehicle independent of any charging infrastructure.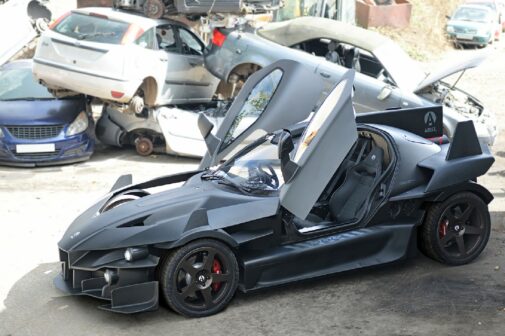 The wheels are driven by inboard Equipmake APM motors with integral inverters and single-speed step-down gearboxes direct to driven wheels. Each individual motor develops 295 bhp and 45.88 kgm of torque. With development still underway for the HIPERCAR, the specs are not final and it is expected to debut only by 2024.