Get ready, folks, because Volkswagen is gearing up to drop the curtain on the all-new Tiguan, and it's got quite the makeover in store. Slated for a European debut in early 2024 before heading to other markets, this third-generation Tiguan is packing some serious upgrades.
Camouflage sneak peek, Volkswagen knows how to build anticipation, and they've given us a tantalizing taste of what's to come with spy photos of the Tiguan wrapped in camouflage during testing. These snapshots have created a buzz in the automotive world, leaving enthusiasts eager to see the Tiguan shed its disguise and step into the spotlight.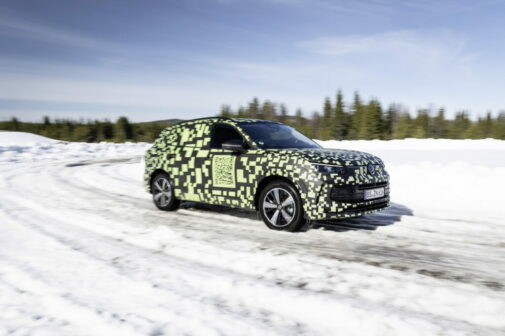 Exterior design overhaul, Picture a Tiguan that's been to the stylist – it's got a more rounded and aerodynamic look, featuring fresh elements like a new grille, sleeker headlights, and eye-catching taillights. And that's not all; it's been given a slight growth spurt, making it more imposing on the road. It's like the Tiguan went to the gym and got a wardrobe upgrade all at once.
Interior transformed, Step inside, and you'll find a cabin that's been completely revamped. Simplicity and functionality are the name of the game. The dashboard is all about a spacious touchscreen infotainment display, flanked by sleek digital instrument gauges. They've dialed back the clutter on the centre console, opting for a cleaner, button-free look.
Space galore, Need room to stretch out? The new Tiguan has you covered. There's extra head and legroom for both front and rear passengers. And if you're the type who likes to pack everything (including the kitchen sink), the cargo area has been expanded, offering a max capacity of up to 1,775 litres. It's like having a walk-in closet for your road trip gear.
Tech bonanza, Tech enthusiasts, rejoice. The Tiguan is turning into a tech haven. It comes standard with impressive features like a 10.25-inch digital instrument cluster, a whopping 12.3-inch touchscreen infotainment system, and even a wireless charging pad. But wait, there's more – optional goodies include a head-up display, a panoramic sunroof, and a heated steering wheel. It's like a candy store for tech lovers.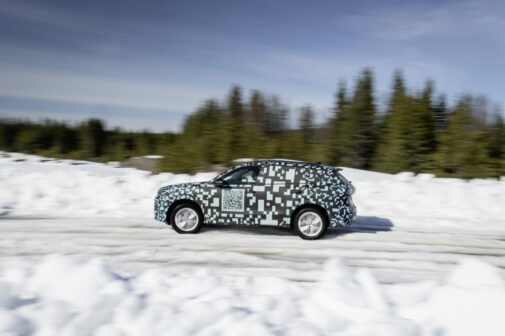 Power and Versatility: Under the hood, you've got choices. Take your pick from a range of petrol, diesel, or plug-in hybrid powertrains. Front-wheel drive is standard, but you can opt for all-wheel drive. They've got manuals and automatics, so whether you prefer shifting gears yourself or letting the car do the work, it's your call. We will have to wait and see till we get more details about the engine options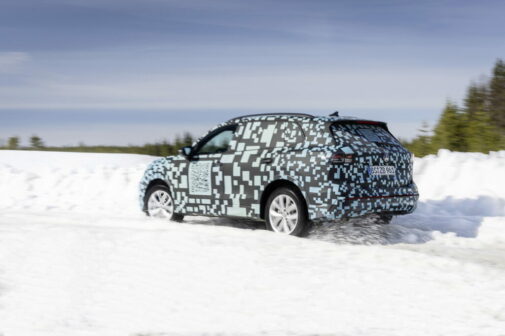 The new Volkswagen Tiguan it's got style, space, and tech in spades. Families, adventurers, and anyone looking for a practical SUV with a dash of flair, this one's got your back.
And if you're itching for a sneak peek, Volkswagen has kindly provided some camouflage photos to keep us all guessing until the big debut. It's the automotive version of a magician's "ta-da" moment, so stay tuned for the Tiguan's grand reveal!