The third-gen Audi RS3 is here and it's got a statement to prove with its aggressive styling and hunkered down stance. It shaves off three tenths from the outgoing RS3's 0-100-kph sprint time. But, the fun bit is that it can now send all its power to the rear wheels and go sideways.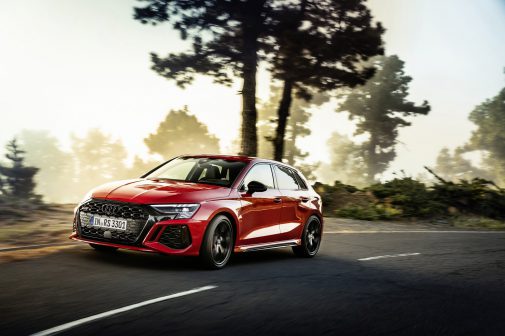 Yes, you read that right. Powering the sedan and the RS3 Sportback is the same 2.5-litre five-cylinder turbo petrol engine that produces 395 bhp. This time, though, the torque's bumped up by 2.07 kgm to 51.01 kgm. Also, this one accelerates from 0-100 kph in 3.8 seconds! Mercedes-AMG A45's been officially dethroned by the RS3 as the quickest accelerating hot hatch. As for top speed, in the standard guise, it's limited to 249 kph and you can definitely increase it to 280 kph or 290 kph for some extra cash.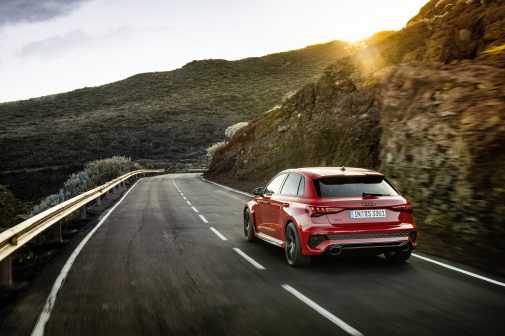 Now, power goes down to all four wheels via a toughened 7-speed dual-clutch 'box and a new all-wheel-drive system. Also, for the first time on the RS3, the new 'Torque Splitter' is fitted as standard. This essentially gets away with the rear differential, and instead adds an electronic multi-disc clutch on each drive shaft. Therefore, sending the right amount of torque to each wheel. Plus, when you select the 'RS Torque Rear' mode, it will transmit all that power to the rear wheels. That's right, drift mode, here we go!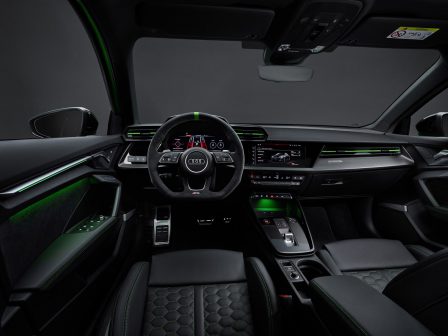 Besides this, there are six other modes and one of which is the 'RS Performance' mode that gives it an even more hunkered-down stance, which results in faster lap times. Further, you will find the sedan and the Sportback model get a 33-mm wider front track, while the Sportback gets a 10-mm increase at the back.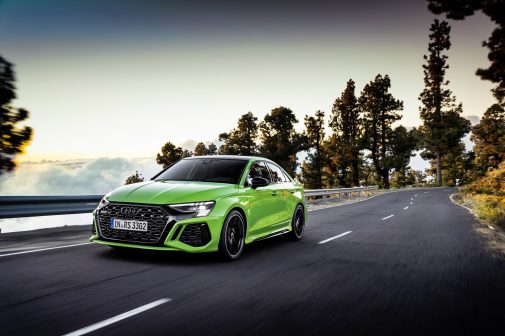 Inside, it has a proper RS theme with the RS Runway rev limiter, RS badges, RS Monitor and whatnot. Of course, you still have a large 12.3-inch virtual cockpit and a 10.1-inch infotainment system. The RS3 Sportback does seem like a promising hot hatch. What would be your pick, the sedan or the hatch?