Porsche India has launched the all-new (third-generation) Porsche Cayenne SUV at a starting price of Rs 1.19 crore onwards. It'll be made available in three versions: Cayenne, Cayenne E-Hybrid, and the performance-focussed Porsche Cayenne Turbo. In the latest generation of Porsche's most successful car (bar the 911), there has been a weight saving of up to 65 kilos. But that doesn't mean it's any less spacious (in fact, it's more), or devoid of features. Talking of which, it comes with new tech like roll stabilisation, rear-axle steering, 4D Chassis Control, three-chamber air suspension, Porsche Surface Coated Brakes, etc.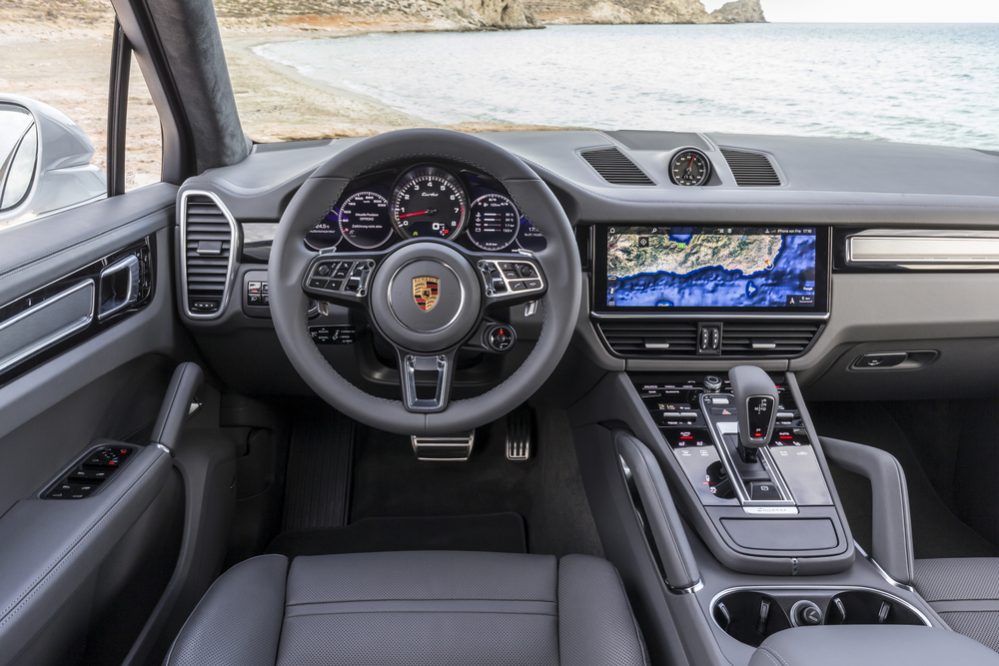 As you must've read, the Cayenne is now petrol-only, hence the engine line-up includes a range of V6 and V8 petrol units. Max power outputs range from the Cayenne's 335 bhp, Cayenne E-Hybrid's 456 bhp, to the top-spec Cayenne Turbo's staggering 542 bhp. All of the variants come with an eight-speed Tiptronic S transmission and an AWD system. The off-road driving modes include Mud, Gravel, Sand, and Rocks. Back on the road, the Cayenne Turbo comes with the ability to do a 0-100 kph sprint in 3.9 seconds (claimed; with Sport Chrono Package) and register a top speed of 286 kph (also claimed).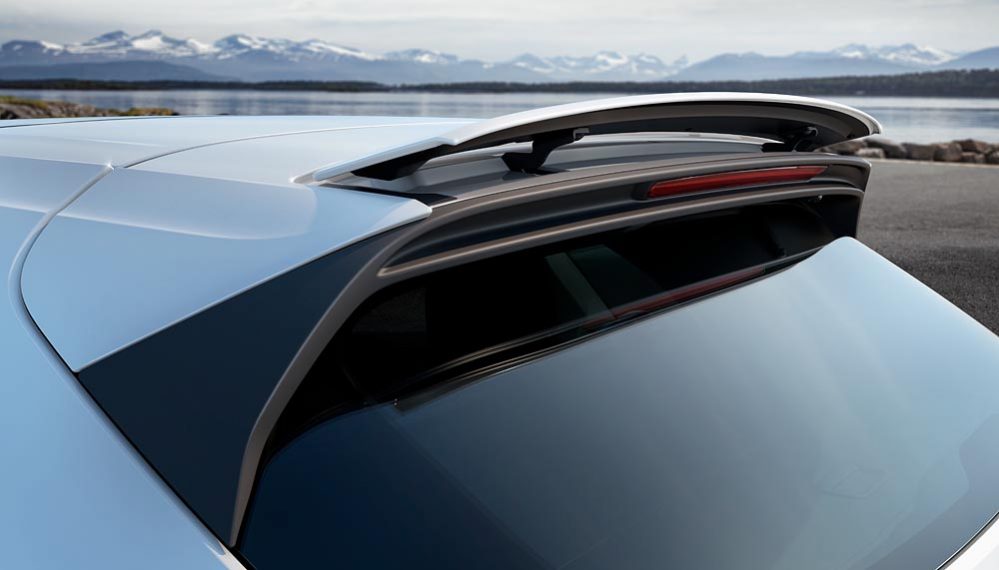 Other additional bits — and firsts — on the Cayenne include 911-like mixed-size tyres, the aforementioned rear-axle steering, and — wait for it — an adaptive roof spoiler. There's also LED headlamps, various assists including predictive pedestrian protection, up to 21-inch wheels available as standard, heads-up display, and a new 12.3-inch touchscreen infotainment system, among other things. The Cayenne E-Hybrid gets Porsche-918-Spyder-derived hybrid tech. Its powertrain produces 456 bhp. And with a fully charged battery, the electric-only mode offers a range of 44 km and a top speed of 135 kph.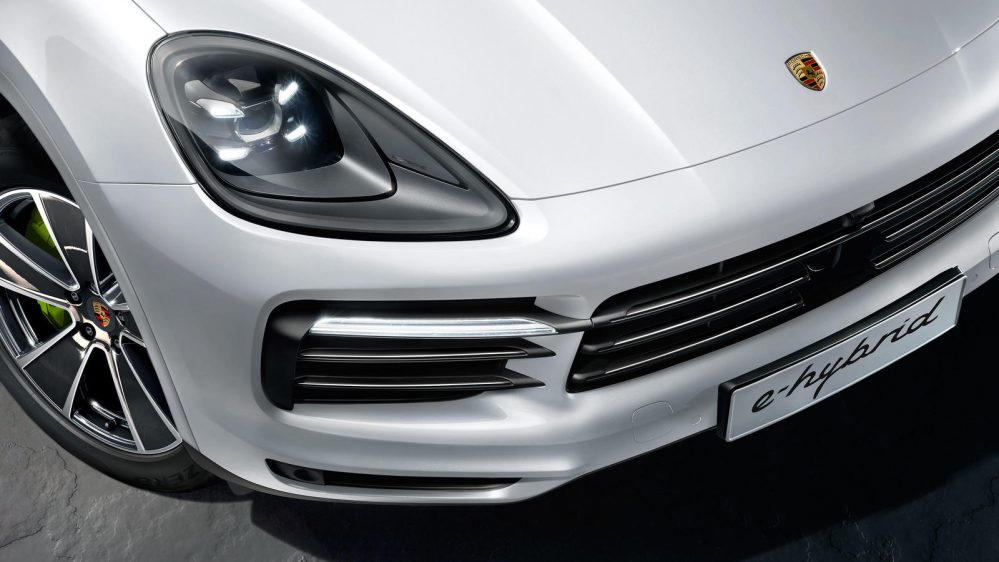 Available at all Porsche dealerships across the country, the Cayenne is priced at Rs 11,936,000 for the V6-engined Cayenne, Rs 15,806,000 for the Cayenne E-Hybrid, and Rs 19,210,000 for the Cayenne Turbo.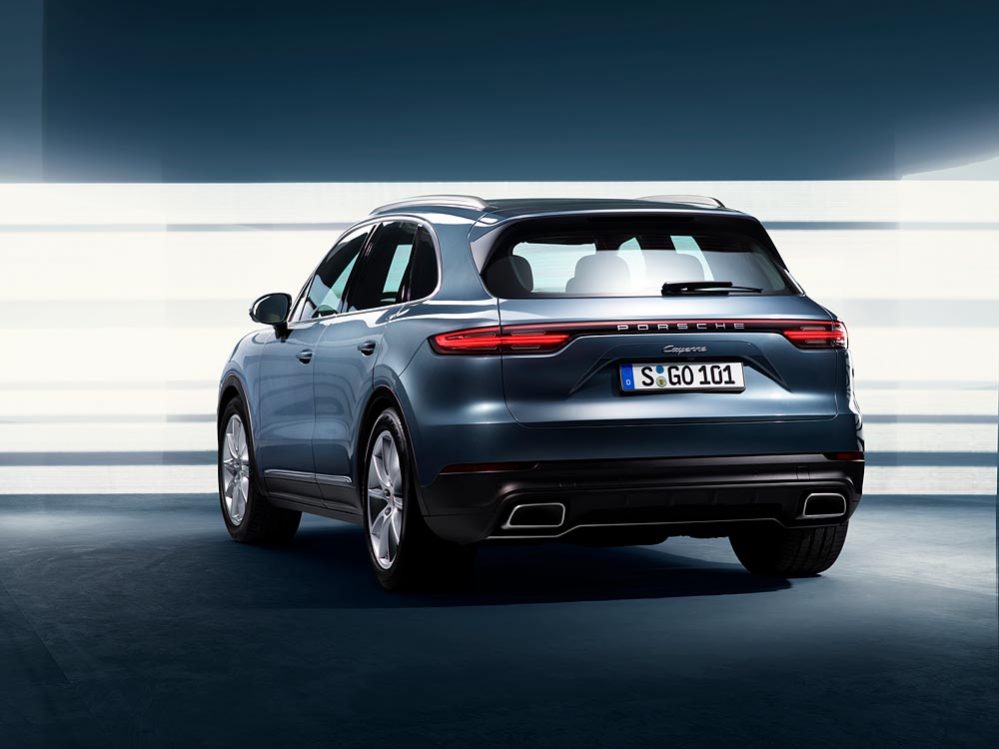 Director of Porsche India, Pavan Shetty said, "Since its initial launch, the Cayenne has been one of our most popular models in India, and I have no doubt that the third generation will continue this success story. For me, the new Cayenne's day-to-day usability and exceptional spread between driving dynamics and driving comfort are truly unique. Our latest edition to the range is at home on any road, but it is equally ready to explore new terrain, for India's desert in the west to our jungles in the north-east. We are also very excited to be welcoming the new Cayenne E-Hybrid, as we see a growing interest from our customers in electric mobility."