The next-generation Porsche 911 might have not been announced yet but a recent Instagram post does little to hide the upcoming car's design. According to the post's location, the car was spotted in Augsburg, Germany — not too far from the company's headquarters in Stuttgart.
What can be figured from the photo is that the 992 will get a Panamera-/Cayman-like taillight. The front (see the little mirror in the photo) visibly gets a new bumper design. Like with the other new cars, it also has 'Porsche' lettering right below the light strip at the rear. While it's most likely a prototype, with the wide arches at the rear and quad exhausts, it's certainly not the base Carrera.
Porsche might introduce an optional hybrid powertrain in the future, while there were reports that a VW-based platform could be used for the 911. We're okay with all of that as long as it doesn't hamper its 911-ness of the car. 
No launch timeline is known yet, but a surprise visit at the 2018 Geneva International Motor Show will make all of us car lovers very happy. Can we manage that, Porsche?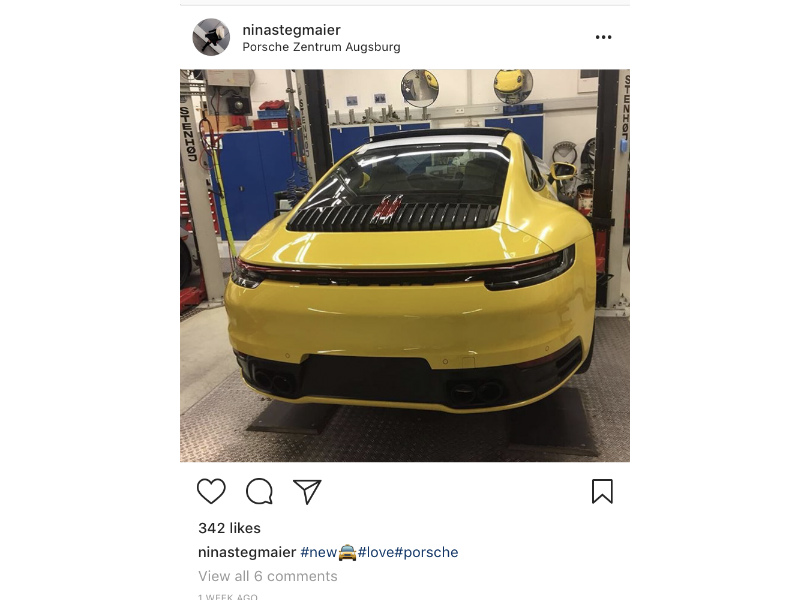 Source post has since been removed