Skoda Auto has showcased two new RSs at the 2018 Paris Motor Show. The Skoda Kodiaq RS made its world premier. It's the fastest seven-seat SUV around the Nurburgring Nordschleife. The other one, an entirely new product, the Skoda Vision RS is a tad more interesting.
With the Skoda Vision RS, the VW-owned Czech company offers a glimpse at the future Skoda RS models. The Vision RS is a plug-in hybrid that uses a 1.5-litre petrol engine and an electric motor. The former makes 148 bhp while the motor is good for a handsome 100 more horses. Hence in total the combination produces about 250 bhp. Which for a car this size is nothing but amazing. But the inclusion of a hybrid powertrain actually matters in the low CO2 emissions: Skoda claims just 33 g of that per km. And that the Vision RS can travel on electric power alone for 74 km.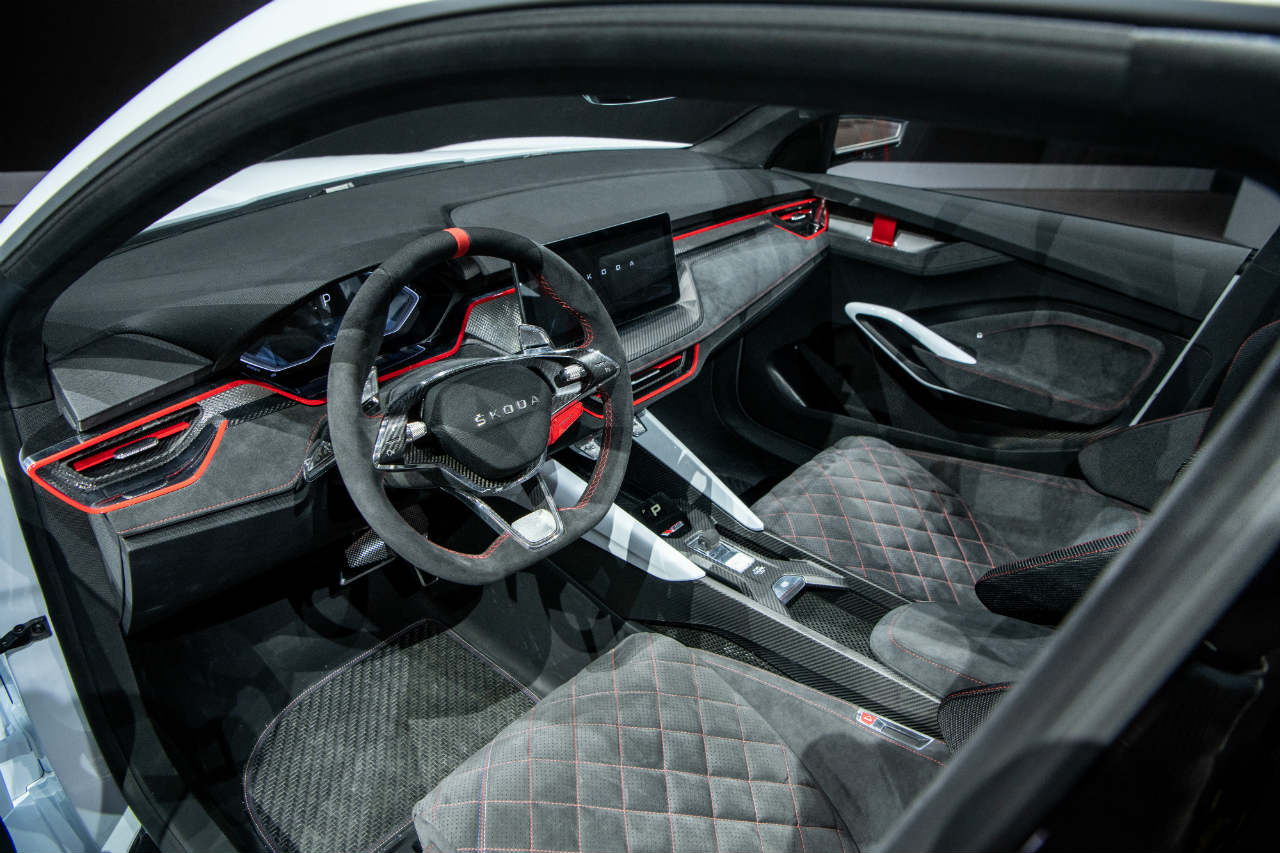 Other notable bits include an increased level of sustainability (in addition to the hybrid powertrain) in the form of recycled carbon fibre and vegan materials. There's a liberal use of crystal glass in the interior, mentions the company.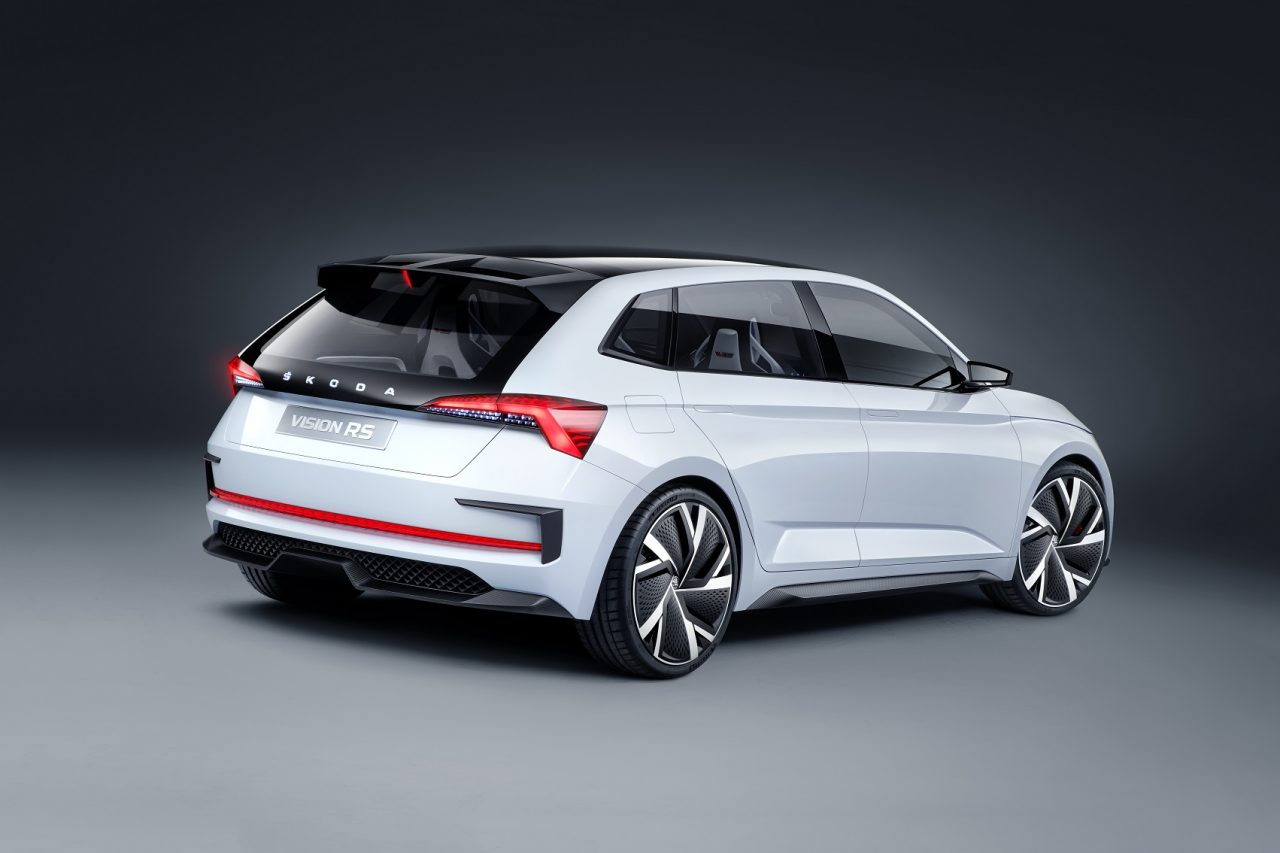 The company has also showcased new variants of the Skoda Karoq SUV: SportLine and Scout. You can read more about the Skoda Kodiaq vRS by clicking on the link here. The seven-seat performance SUV isn't just a record holder at the 'ring, it also houses the most powerful diesel engine ever used in a production Skoda.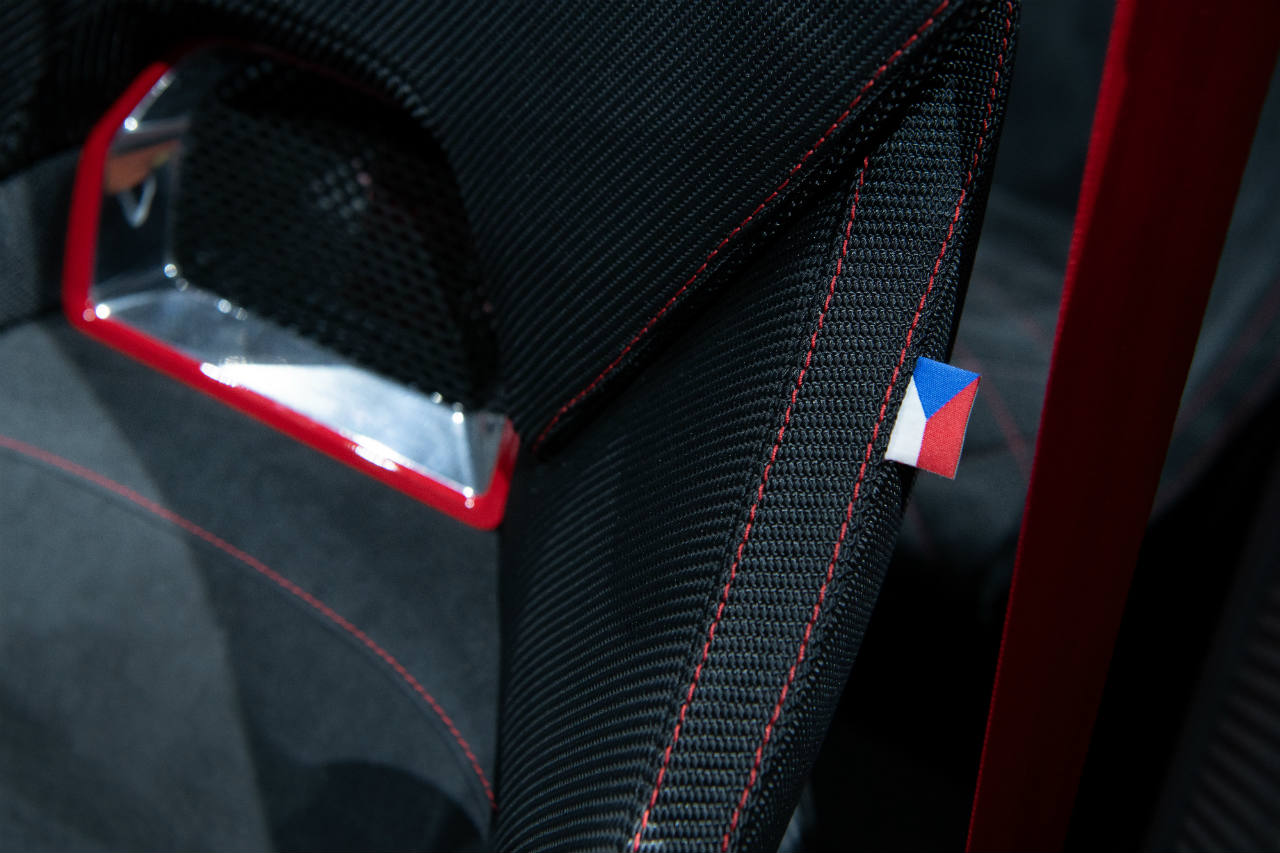 To recapitulate, the Skoda Kodiaq vRS is the first SUV in the Skoda's highly revered line of driver-orientated 'RS' vehicles. It comes with a 2-litre diesel engine which makes 237 bhp. It also gets vRS-exclusive bits, all-wheel drive, and even Dynamic Sound Boost which is said to improve the vehicle's aural capabilities. On a diesel engine? Okay.
Photos by Skoda