Even after a decade when it introduced globally, the Maserati GranTurismo continues to charm like no other. The Pininfarina design has aged rather well, and the Ferrari-sourced 4.7-litre V8 sounds amazing to say the least. With the latest, 2018 Maserati GranTurismo, the company looks now looks at making the car ready for the modern buyer.
The most important update in that regard is the inclusion of a new 8.4-inch touchscreen navigation system. It comes paired to Harman Kardon audio system, and has the usual set of connectivity choices including Apple CarPlay and Android Auto.
The aerodynamic performance of the Maserati GranTurismo is improved; it now features a reduced coefficient of drag: 0.32. That's been possible with improvements made at the grille and the lower air ducts up front. The grille is inspired by the Alfieri Concept's. And together with the redesigned bumper gives the car a sharper appearance. The rear bumper now looks more muscular as well.
The model line remains unchanged with two models on sale: the Maserati GranTurismo Sport and the more focussed MC. It's priced at Rs 2.25 crore onwards, ex-showroom.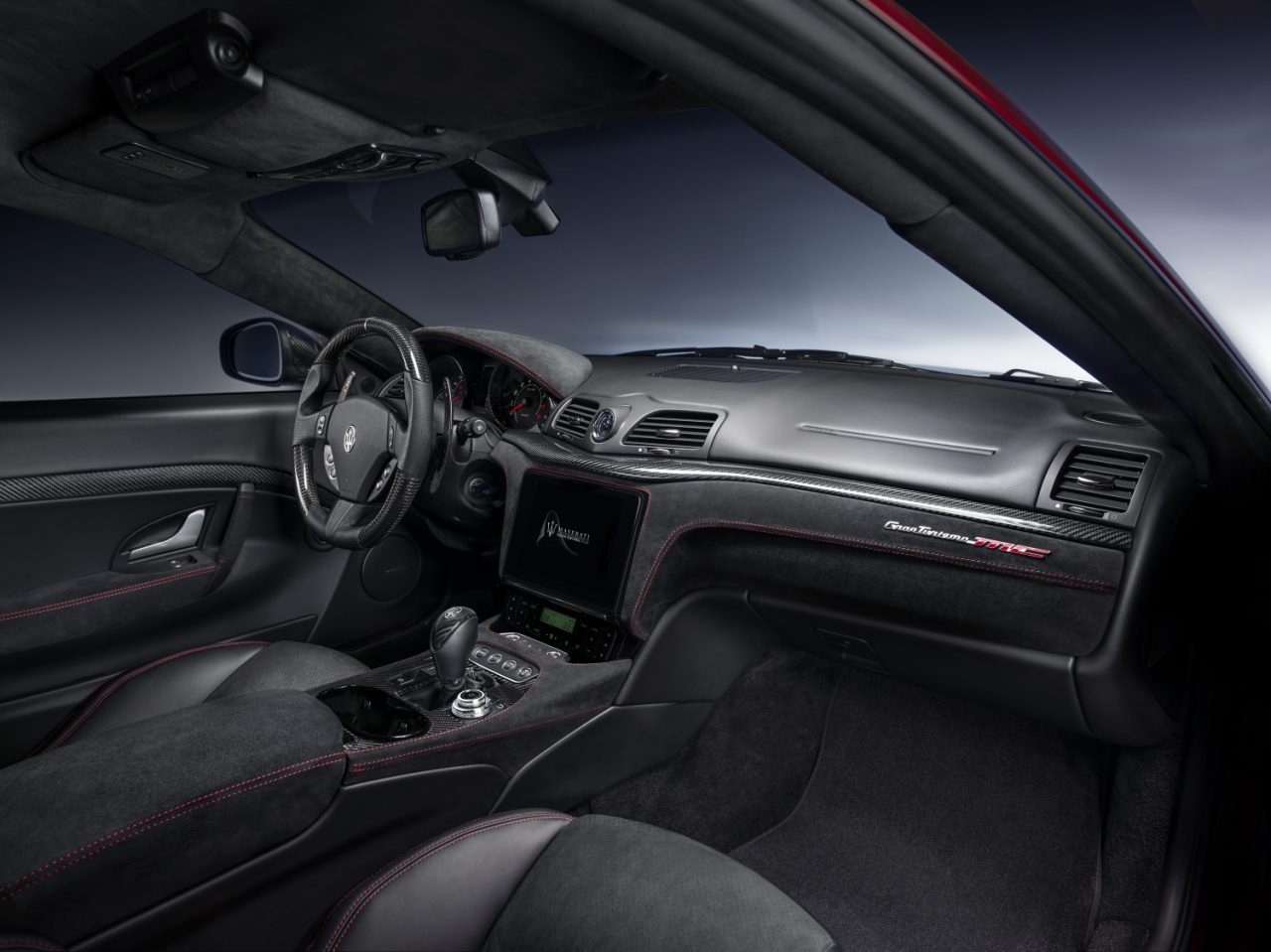 Apart from its design, its other highlight (apart from the way it drives) is the 4.7-litre engine, handcrafted by Ferrari. The naturally aspirated unit produces 454 bhp and 53 kgm, and comes mated to a ZF-sourced six-speed automated gearbox. The 0-100 kph times (claimed) for the Maserati GranTurismo are as follows: 4.8 seconds for the Sport and 4.7 seconds for the MC. The top speed for the former, according to the company data, is 299 kph and 301 kph for the MC.
Head of India operations for Maserati, Bojan Jankulovski said, "For over 70 years, our quest has been to develop and refine a unique, pure expression of the GranTurismo concept. What we are going to showcase tonight is the finest example of timeless philosophy. It's a luxurious, handcrafted grand-tourer fitted with a sophisticated race car engine, one of the last naturally aspirated engines. The restyled GranTurismo is a car for those who defy convention, those who dare to be different."
Enjoy the video: