Have you ever heard the famous saying 'why reinvent the Jeep…'? As it turns out, it's quite applicable in real life as well. The Jeep Wrangler doesn't deserve to be changed, or for the lack of a better word softened. And the first images of the 2018 version clearly show that it hasn't been. Set to debut at the LA Auto Show later this month, the Jeep Wrangler is clearly off to a good start already.
There will of course be a multitude of variants, based on the three- and five-door versions. Improvements, apart from the revisions made to the design, include more fuel-efficient engines, more rigid and aerodynamic body, inclusion of manual gearbox and transfer case choices, and increased safety, too.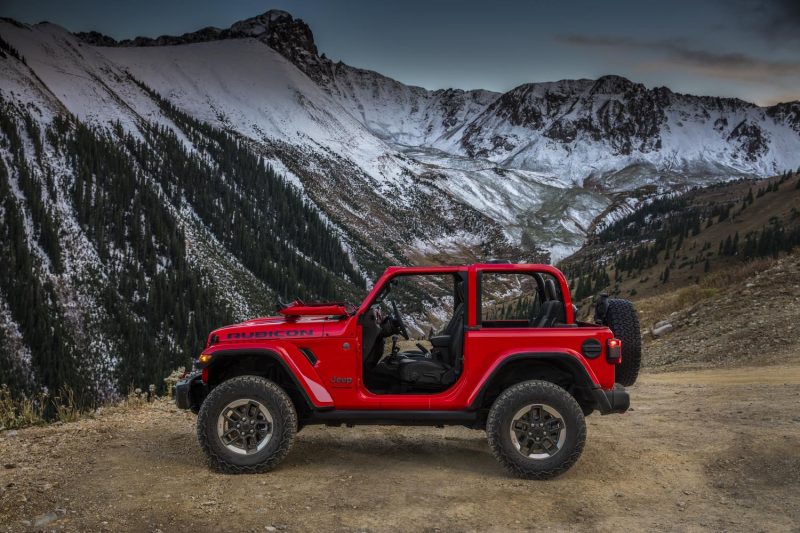 The refreshed styling seems to work well, in the photos at least. Round headlamps and square tail lamps are still there, albeit the former seems to have gained LED elements. The windscreen appears to be raked a bit more than before, while the DRL-equipped fenders and the new bumper make the new Wrangler look more modern.
In addition, Mopar has used the opportunity to announce 200 new performance parts and accessories for the 2018 Wrangler. That shouldn't be a surprise considering Mopar claims that 98 per cent of Jeep Wranglers have at least one Mopar product. Wow! Said products will be available once the 2018 Jeep Wrangler reaches dealerships.
More on the 2018 Jeep Wrangler soon.