Ford India has announced that the new Figo-based Ford Aspire compact saloon will be launched on October 4. The Maruti Suzuki Dzire rival can now be booked against a deposit of just Rs 11,000 at any of the 400+ authorised Ford dealership across the country.
As can be seen in the photos, the Aspire has now got a more premium-looking design, although without travelling too far from the outgoing car's. The bumper, radiator grille, and the wheels all silently say 'Vignale' without Ford India making use of the branding. For those new to Ford's nomenclature, Vignale is a premium trim offered by Ford in the UK. It was originally a famous high-end coachbuilder that eventually ended up in Ford's portfolio back in the 70s.
Complementing the newish looks is a revamped interior. As seen on the Ford Freestyle, the cabin now gets a larger touchscreen display. Not much has changed on the inside, and the good bits continue. Like the optional six airbags, a climate control system, steering-mounted audio controls, push-button start, etc.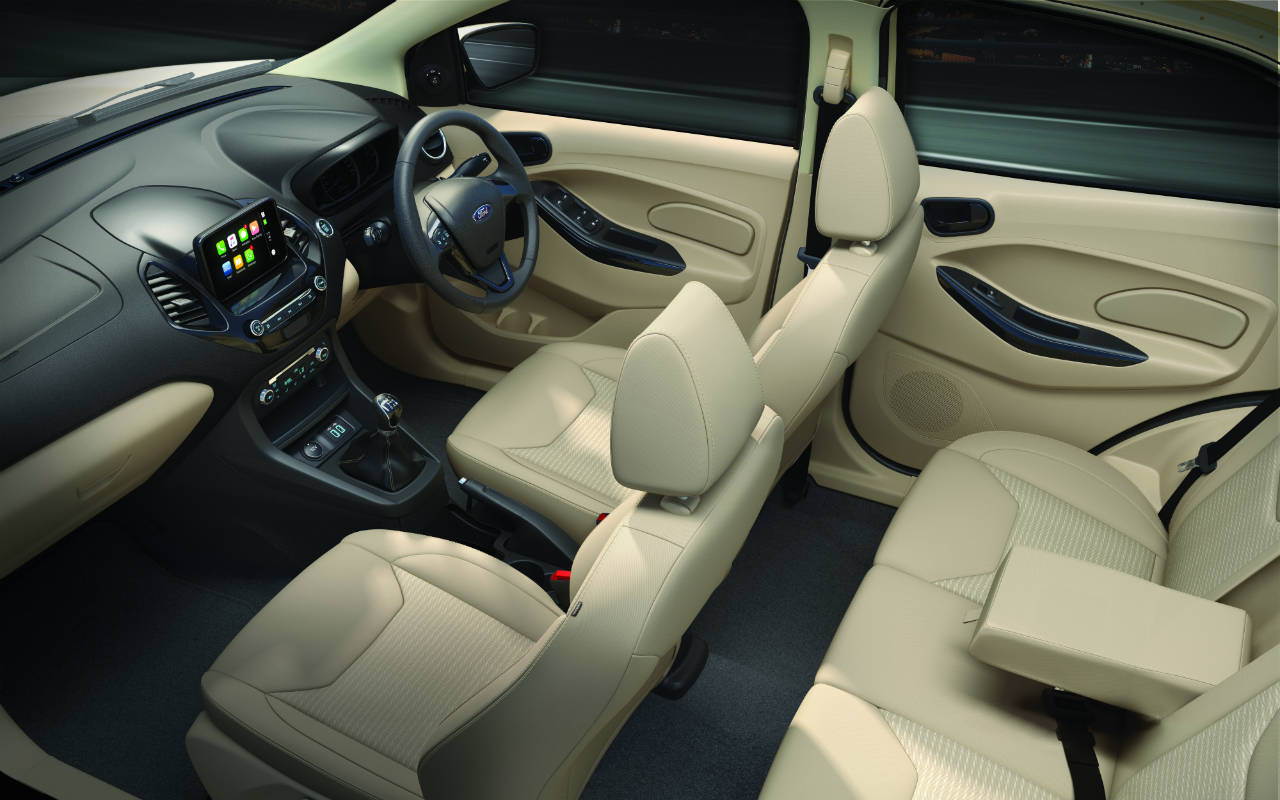 Like the Ford Freestyle, the Aspire will also be offered in petrol and diesel versions. The 1.5-litre diesel engine is very much there, but also included in the range is the new 1.2-litre three-cylinder petrol engine. The latter made its debut with the Freestyle, and the Aspire will be the second car to come with it. Gearbox choices will include the standard five-speed unit, but while the Freestyle didn't get an AT option, let's see how Ford handles that on the Aspire.
Ford India's VP for Marketing, Rahul Gautam said, "The New Ford Aspire has been tailor-made for those who don't follow the crowds, desire beyond the ordinary and want more out of their car experience. They are driven by a desire to lead and make their own mark."